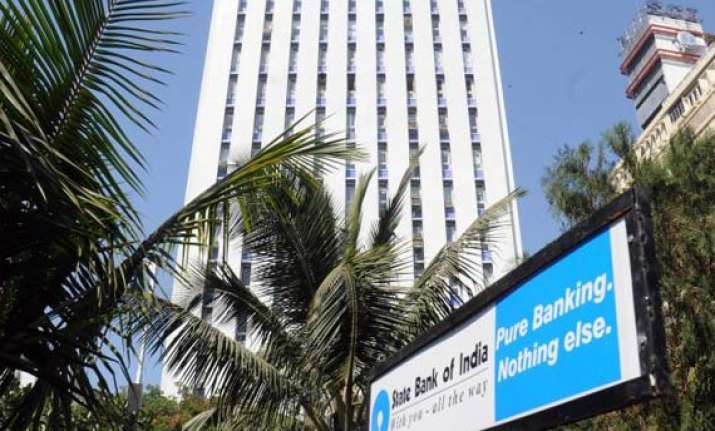 Mumbai, August 14: State Bank of India (SBIN), the nation's largest lender, said first-quarter profit fell 46 percent, a bigger slide than analysts expected, as it set aside more funds for bad loans in a slowing economy.

Net income declined to 15.84 billion rupees ($348 million) for the three months ended June 30, from a record 29.14 billion rupees a year earlier, the bank said in a filing to the Bombay Stock Exchange today. That compared with the 20.2 billion rupee median of 26 estimates compiled by Bloomberg. The lender reported a 99 percent plunge in profit in the quarter ended March after it increased provisions.

"The increase in bad loans is an indication of the overall stress in the economy," Chairman Pratip Chaudhuri told reporters in New Delhi today.

The profit drop may hamper efforts by Chaudhuri, who took the helm in April, to make State Bank one of the world's top 50 lenders by assets during his tenure. Loan growth this year may slow after the central bank raised borrowing costs 11 times since the start of 2010 in an economy forecast to slow to 8 percent for the year ending March 31.

Bad loans increased to 3.52 percent of total advances in the quarter from 3.14 percent a year earlier, while the net interest margin, a measure of lending profitability, improved to 3.62 percent from 3.18 percent, the lender said in a statement today.

 "We think that the earnings of Indian banks will continue to come under pressure for the next two to three quarters" as loan growth slows, Kristine Li, chief financial credit strategist at Royal Bank of Scotland Group Plc in Singapore, said in a note on Aug. 4. The "underlying asset quality may deteriorate as growth slows and interest rates stay high."

Shares of State Bank fell 2.2 percent yesterday to end the week at 2,197 rupees. The shares have declined 22 percent this year, exceeding the 13 percent slip in India's 14-stock Bankex Index and the 18 percent drop in rival ICICI Bank Ltd. The state-run lender is ranked No. 69 among the world's biggest banks by assets, according to data compiled by Bloomberg.

State Bank said in May net income for the fourth quarter that ended in March fell to 208.8 million rupees, triggering the biggest one-day drop in its stock in almost two years, after the lender increased provisions for bad loans and other contingencies by 77 percent to 41.6 billion rupees.

The Reserve Bank of India raised rates last month for the 11th time since the start of last year to curb inflation that quickened to 9.44 percent in June from 9.06 percent in May.
 
Reserve Bank Governor Duvvuri Subbarao also cut the projection for bank credit growth to 18 percent from 19 percent for the year ending March 2012 in his policy review on July 26.

He maintained his forecast for economic expansion of 8 percent for the year ending March 31, compared with 8.5 percent in the previous 12 months.

"We have started to see the impact of high interest rates on loan demand in India," Li of Royal Bank of Scotland Group said. "Given high interest rates and lower economic growth, we expect to see weaker loan demand for the rest of this" fiscal year.

State Bank increased provisions for bad loans and other contingencies by 75.73 percent to 56.6 billion rupees, according to today's statement.

India's central bank asked lenders on May 3 to set aside more funds to cover bad loans and double provisions for restructured debt as it sought to curtail risks tied to defaults by borrowers.