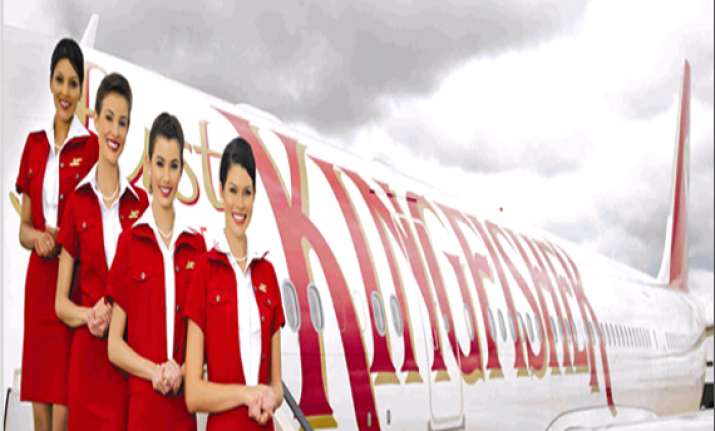 Mumbai, Apr 3: Star Investments on Tuesday sold over two per cent stake in debt-laden Kingfisher Airlines for over Rs. 21 crore through open market transactions.
In two separate bulk deals, Star Investments, one of the shareholders of Kingfisher Airlines, offloaded 1.28 crore equities translating into 2.22 per cent stake in the air-carrier, according to the data available on the stock exchanges.
The shares were sold for Rs. 21.33 crore, it added.
Star Investments sold 97.5 lakh shares of Kingfisher Airlines for Rs. 16.63 apiece valuing the deal to Rs. 16.21 crore on the BSE, while it offloaded 30,98,138 equities of the airline firm for Rs. 16.55 apiece taking the deal size to Rs. 5.12 crore on the NSE.
As of February 18, this year, Star Investments held 3.62 crore shares or 6.28 per cent stake in Kingfisher Airlines.
Shares of Kingfisher Airlines soared by 10.26 per cent to close at Rs. 16.65 apiece on the BSE.