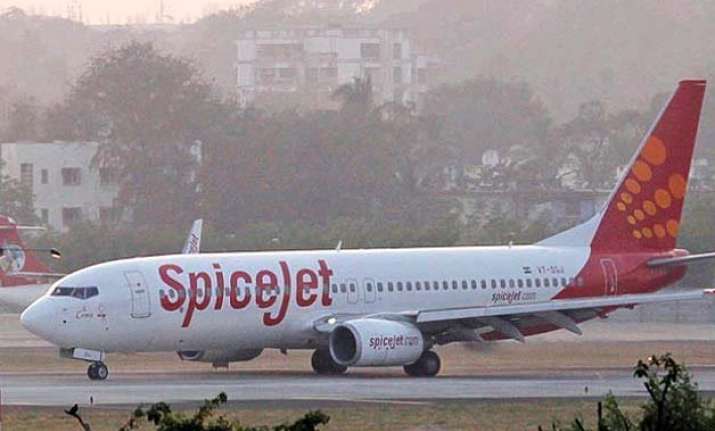 New Delhi: Budget carrier SpiceJet, which was on the brink of collapse in December after being hit by a financial crisis, has managed to raise an additional Rs 300 crore funding, even as its co-founder Ajay Singh was today appointed as the airline's Chairman and Managing Director.
The Company's Board also announced the appointment of Singh's wife Shivani Singh as one of its directors at its meeting to comply with market regulator Sebi's norm for listed companies to have at least one woman director.
"The Board of Directors of the Company at its meeting held today has appointed Ajay Singh and Shivani Singh as directors and Harsha Vardhana Singh as Independent Director," SpiceJet said in statement after the meeting in Chennai.
"The Board also took on record mobilization of additional funding of Rs 300 crore through various sources," the airline said.
Ajay Singh will be the Chairman and Managing director of the company, it said but will not draw any remuneration for the executive functions to be performed by him.
The Board approved Rs 300 crore funding to the carrier through low-cost debt and trade financing.
"The Board also took on record company's efforts to increase its fleet size to 45-50 aircraft by March 2016," the statement said.
The airline currently has 35 planes - 20 Boeing 737s and 15 Bombardier Q400 - in its fleet.
"We have 42 Boeing 737-8Max on order with Boeing, which are to be delivered from 2017 onwards. Further order of Boeing Max or Boeing-NGs is also possible. We are adding 1-2 aircraft per month," a SpiceJet spokesperson said.
The spokesperson also said that the airline has decided to continue with Bombardier Q400 planes in the fleet as well.
Singh, a co-founder of SpiceJet who exited the airline in 2010, took back its control after acquiring the entire 58.46 per cent stake of Kalanithi Maran and Kal Airways Pvt. Ltd in February as part of a revival plan.
As part of the plan, approved by the Civil Aviation Ministry, Singh has committed an investment of Rs 1,500 crore in the carrier, of which he has already infused Rs 500 crore in February immediately after taking over its ownership.
Singh came to the rescue of the airline when it was almost on the verge of closure following severe cash crunch at the carrier under the then promoter Maran family.
The airline's fleet was grounded for one full day in late December last year besides severe disruption of its flight schedules for several days.