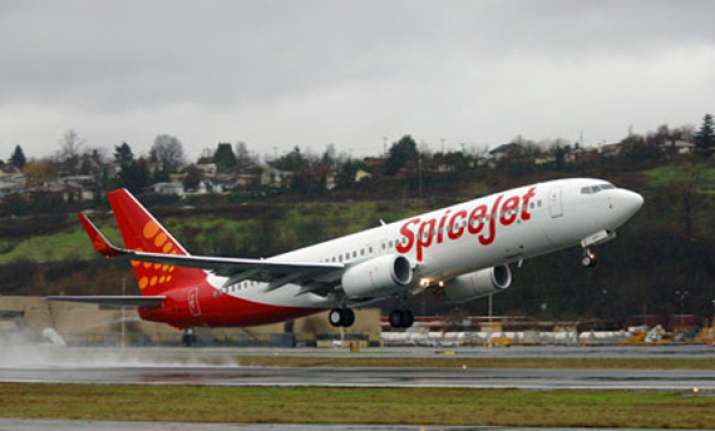 New Delhi: To increase its ancillary revenues and give more travel options to passengers, budget airline carrier SpiceJet Monday said that it has introduced four unique travel plans such as booking for empty seats.
The company said that it has partnered with online post-ticket sale travel portal Optiontown for the introduction of the new travel plans.
"The ancillary revenues generated by these activities help in maintaining the bottom line of the airline. These options allows more choices to the passenger and increases footfalls," Anurag Jain, senior vice president, revenue management and network, SpiceJet, told IANS.
The company said that the four unique travel plans from Optiontown like empty seats, multiple bookings, preferred flights and flexibility reward options would be offered to passengers.
According to Sachin Goel, founder and chief executive, Optiontown, the features provided by the online post-ticket-sale travel portal allows the airline to utilise its empty seats and generate revenues.
Each option has a unique function. While an empty seat option allows the passengers to book empty seats next to theirs at a nominal price starting as low as Rs.250 for one seat and Rs.400 for two empty seats.
The sign-up fee for the portal services is pegged at Rs.50. Currently, the portal's services are used in 15 international airlines.
The multiple booking option allows passengers to book more than one flight, where the passenger gets to decide up to one day before departure which one to fly on.
The company added that passengers can also earn up to Rs.1,500 per flight through the flexibility reward option. The passenger is paid upon deferral of the initial date or time of travel.