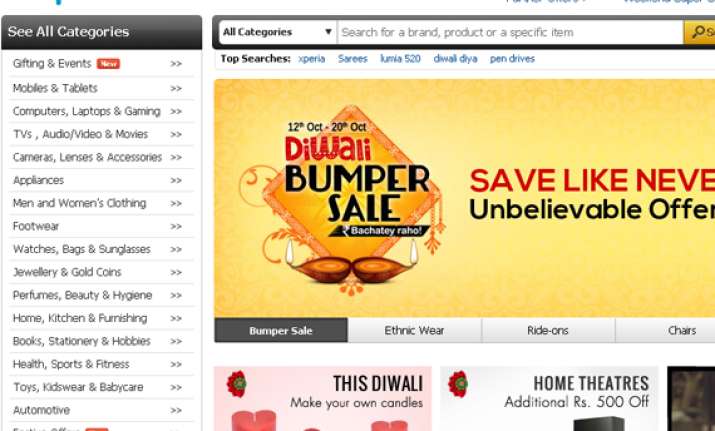 New Delhi: Online marketplace Snapdeal has said that 30% of the orders on its portal are being placed using mobile phones, a trend which has grown about 10 times in the past 12 months.
The e-commerce site recently conducted a study on the m-commerce ( mobile transactions) trends being observed on its platform.
The insights are based on the sales and traffic seen on Snapdeal in the last 6 months. Snapdeal witnesses about 35-40 million average visits every month. Its mobile commerce site witnesses about 12 million average visits per month.
"Thirty percent of all orders on Snapdeal are now being placed over mobile phones. This trend has witnessed a 10 times growth in the last 12 months," Snapdeal said in a statement.
The survey revealed that 75% of the mobile based transactions involve cash on delivery and 25% are prepaid transactions, while, majority of users/customers are from Delhi, Mumbai, Chennai, Kolkata, Bangalore and Hyderabad.
Eighty percent of traffic from mobiles is organic traffic (visitors coming directly to Snapdeal and not through mobile ads), it added.
Over 60% of visitors through the mobile are new to Snapdeal, demonstrating that the next wave of e-commerce transactors will come via the mobile, the survey said.
The top selling categories over m-commerce on Snapdeal are mobiles, men's apparel, women's apparel, pen drives and memory cards and men's footwear.
Most popular browsers are stock Android, Opera Mini, Chrome and UC. These browsers contribute to 86% of visits and 91% of orders. Android is the most popular operating system accounting for 71% of the traffic followed by iOS at 12%.