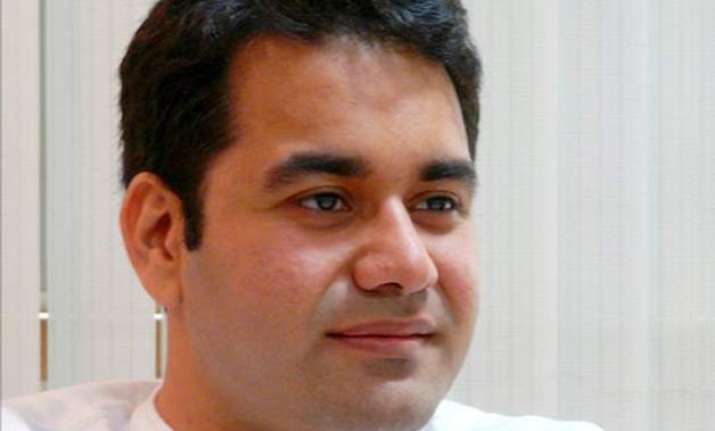 "What you do makes a difference, and you have to decide what kind of difference you want to make" – The quotation can be used well for a man who is emerging as a role-model for young Indian entrepreneurs these days.
He is Kunal Bahl, the CEO of the online marketplace Snapdeal.
Nobody knew that one day Snapdeal would soar so high! Today, the company has changed not only the experience but the entire dynamics of shopping. Kunal Bahl, did this along with his childhood friend Rohit Bansal. With Snapdeal, the duo brought a number of daily-use products at everyone's doorsteps.
The leading man of the country's second largest e-commerce company, Kunal Bahl opened up about himself, his struggle and a lot more while he was in Bhopal on Wednesday. He shared his experiences with the youngsters who came to participate in the Young Entrepreneurs Assembly called upon by the Madhya Pradesh Government.
He told how he and his partner started their first venture in 30 lakh rupees. They took an office on rent in Delhi and started their business but it did not turn up well. There on, the duo, kept on changing business after business till the time they stumbled upon Snapdeal. And this, he told, happened after failing 5 times.
He further revealed that three years back, the company had just 1000 products but today it has one crore forty lakh products associated with it and this, along with 1.5 lakh small-scale industries in 500 II-tier cities. The company, today, boasts of a customer base of around 3 crore people.
In the first year, they sold out products worth only 10 lakh rupees while currently their annual turnover is of 30,000 crore.
He reminisced that his mother found difficulty in understanding their work in those early days. She used to say, "You don't get salary? What do you do? Who will marry you?"
However, today, the conditions have changed completely. He is successful, though not without hard work. He told that he works around 16-18 hours per day.
"I think big hence I don't back out from making efforts".
He mentioned that the most important thing is to listen to your inner voice. A voice which motivates you to do something; and then one should follow that voice. He said, it is then that one can leave some impact.
He further motivated the forum by saying, "If you make your today better than tomorrow then only you can become successful. There is no shortcut to success other than hard work."
One more important that he added later on, "A company moves further by the people who work in it".