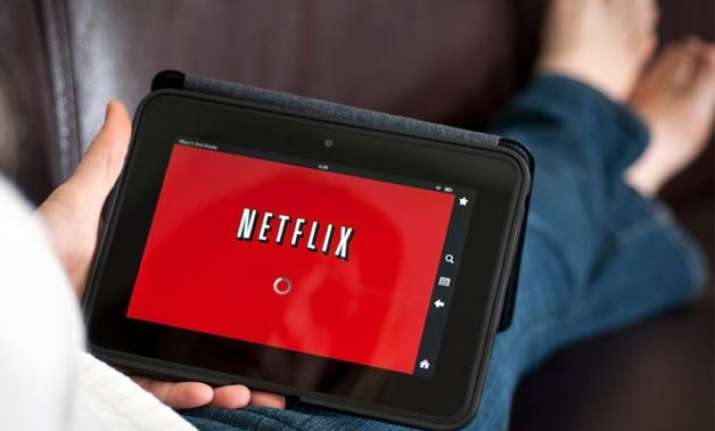 New Delhi: Netflix is a must-have for anyone who loves movies and TV shows. This video streaming giant recently expanded to cover 130 countries resulting in Netflix officially entering India as well.
Fans are ecstatic as Netflix has added a whole bunch of new content.
As it happens with most new products and services, there are a lot of features introduced you may not notice at first look.
Here are six Netflix tips and tricks that you must know:
1) You can create different profiles
Netflix gives you the option of creating profiles for all the members of the household, including children.
However, there is currently no censorship on Netflix and thus warrants special care.
There is a PIN through which you can protect the main (and therefore, unrestricted) account. This prevents kids from accidentally watching something they're not supposed to.
Once you will sign into your Netflix account on a computer, you can easily change these settings, and slot the profiles into one of four categories: Little Kids, Older Kids, Teens and Adults. The system will automatically hide all inappropriate content.
Additionally, algorithms keep track of what content each profile is watching   in order to suggest better alternatives.
2) Netflix can be used on multiple devices
Many devices already support Netflix. Some may have the App pre-installed (such as media boxes, Blu-Ray players, game consoles and smart TVs), while you may need to install the App on phones and tablets.
You don't need to pay extra to use the service on multiple devices. However, the type of account you choose determines whether you can have one, two or four concurrent streams.
If you choose the Rs 500 standard package, you can only watch Netflix content on one device at a time (though you may install and sign in to as many devices as you like).
If you choose the Rs 650 HD package, two people can watch different content on two devices simultaneously. And finally, with the Rs 800 HD + 4K package, there can be four active devices on the same account.
3)  Apple's AirPlay can be used with Netflix
If you have an iPhone or iPad, you can set Netflix content to play on an AirPlay-compatible device like an Apple TV.  The Netflix App also comes pre-loaded on Apple TV itself.
4) Use keyboard shortcuts on a computer
If you wish to save time, you can use keyboard shortcuts. You can press space or Enter to toggle play/pause, PgUp to Play, PgDn to pause, F for full screen, Esc to exit full screen, Shift + left arrow to rewind, Shift + right arrow to fast forward, up arrow for volume up, down arrow for volume down and M to mute/unmute.
5) Add features with third-party services
Services like Flixed and Leanflix can optimize your experience. Netflix content varies by country, but it lets you find what's playing in other Netflix regions.
Leanflix lets you set filters on the content.
If you're watching Netflix on Chrome, you can get a free extension called NEnhancer. It shows trailers, IMDB ratings and additional info while you're browsing.
6) You can also adjust the usage of data
You can make these changes by signing in on a computer.
Move  to 'Your Account' and select Playback Settings in Your Profile.
There are four data usage settings: Low (300MB per hour), Medium (700MB per hour), HD (3GB per hour), Ultra HD/4K (7GB per hour) and Auto (the system auto adjusts for best quality).
Make your choice and save yourself from paying high Internet charges.