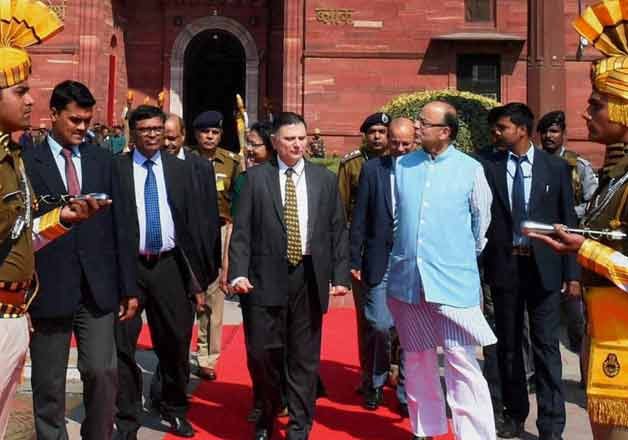 New Delhi: The services sector in India has remained the most vibrant sector in terms of contribution to national and state incomes, trade flows, foreign direct investment (FDI) inflows, and employment, the Economic Survey 2015-16 tabled in parliament on Friday has said.
"The services sector contributed almost 66.1 percent of its gross value added growth in 2015-16, becoming the important net foreign exchange earner and the most attractive sector for FDI inflows," the survey said.
Despite the slowdown in the post-crisis period 2010-14, India showed the fastest service sector growth with a compound annual growth rate (CAGR) of 8.6 percent followed by China at 8.4 percent.
In 2014, India's services sector registered a growth of 10.3 percent, which was higher than China at 8 percent.
In 2014, FDI in India at $34 billion increased by 22 percent over 2013.
"There has been a significant growth in FDI inflows in 2014-15 and 2015-16 (April-October) in general and in services sector in particular," the survey stated.
India's services export grew from $16.8 billion in 2001 to $155.6 billion in 2014, which constitutes 7.5 percent of the GDP and makes the country the eighth largest services exporter in the world.
The country's services import at $81.1 billion grew by 3.3 percent in 2014-15.
Among other industries, the survey stated that media and entertainment services industry has recorded unprecedented growth over the last two decades, making it one of the fastest growing industries in India.
"It is projected to grow at a CAGR of 13.9 percent to reach Rs.1,964 billion by 2019. Digital advertising and gaming, which grew by 44.5 percent and 22.4 percent respectively in 2014, are projected to drive the growth of this sector in the coming years."