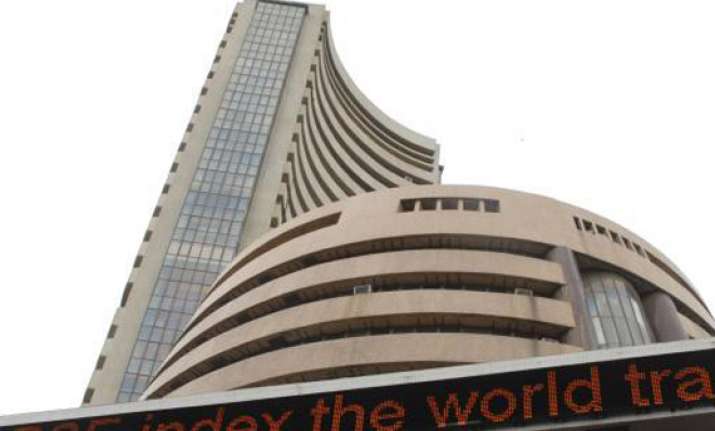 Mumbai, Jun 11: The BSE Sensex advanced to a one-month high at 16,893.81 in early trade today on easing of euro-zone debt worries, but eased later.
The 30-share barometer had opened higher at 16,804.89 points and firmed further to a month's high at 16,893.81, before quoting at 16,849.84 at 1035 hrs, a net gain of 130.97 points, or 0.78 per cent, from its previous close.
Markets opened on a positive note on easing of euro-zone worries after finance ministers of the euro-zone nations, in a emergency conference call last week, agreed to lend Spain up to 100 billion euros to stabilise its banks.
Consumer durables, power, realty, metal, banking, auto and PSU sectors firmed up on good buying enquiries.
Metal stocks rose across the board after the latest data showed that China's imports of both copper and iron ore rose by more than 10 per cent in May 2012 from a month ago.
The NSE 50-share Nifty also firmed up by 43.05 points, or 0.85 per cent, to 5,111.40 at 1035hrs.
Major gainers were Sterlite Ind (3.98 per cent), Tata Power (3.61 per cent), Bajaj Auto (2.05 per cent), ICICI Bank (1.76 per cent), Hindalco (1.70 per cent), Tata Motors (1.59 per cent), Tata Steel (1.53 per cent), Coal India (1.47 per cent) and NTPC (1.38 per cent).
Foreign institutional investors (FIIs) bought shares worth Rs 202.01 crore last Friday, as per provisional figures from the stock exchange.
Key benchmark indices in China, Hong Kong, Japan, South Korea, Taiwan, Indonesia and Singapore also rose by between 0.32 per cent to 2.06 per cent.