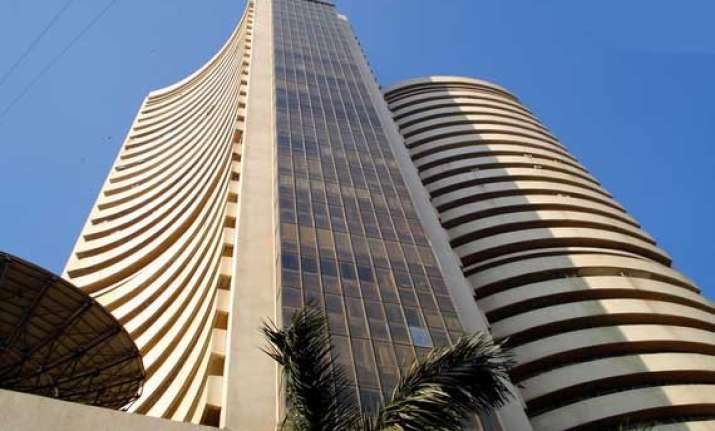 New Delhi: The Indian equity market ended with heavy losses on Tuesday as the BSE Sensex registered its biggest single-day fall since the rupee crisis in 2013. Both the BSE Sensex and Nifty fell over 3 per cent on Tuesday.
The slide happened because of heavy selling by funds and investors following sharp fall in Asian markets and overnight steep fall in US bourses as oil prices continued its sustained fall.
The BSE Sensex fell 855 points, or 3.07 per cent to 26,987.46. On similar lines, the National Stock Exchange index Nifty slipped below the 8,300-mark by losing 251.05 points, or 3.00 per cent, to 8,127.35.
This is their biggest fall since September 3, 2013, when the rupee was still reeling from its worst market turmoil since the 1991 balance of payment crisis.  
The benchmark index opened on a negative note at 27,694 against the previous close 27,842. It touched a low of 26937 and high of 27698.93 before closing at 26987.
All BSE sectoral indices ended significantly in the red. Among them, oil & gas plunged the most by 4.17 per cent, followed by realty 3.66 per cent, metal 3.49 per cent and PSU 3.39 per cent.
One the BSE the major losers were Hathway Cable & Data (-8.79 per cent), Indiabulls Real Estate (-6.91 per cent), Dewan Housing (-6.80 per cent), Hindustan Construction Co. (-6.74 per cent) and Arvind Ltd. (-6.68 per cent).
Turnover on BSE was up at Rs. 3,137 crore against Rs. 2,729 crore recorded on Monday.
In NSE, the Nifty ended down 251 points at 8,127.
Globally, crude slumped to USD 49.95 a barrel, a level not seen since May 2009. Brent also fell by USD 3.31 to 53.50 per barrel. Though the fall will be beneficial for Indian economy in containing its current account deficit and fuel price inflation. India imports 80 per cent of its crude oil requirement.
Weak trend at the other Asian markets and lower opening in Europe also dampened trading sentiments here.