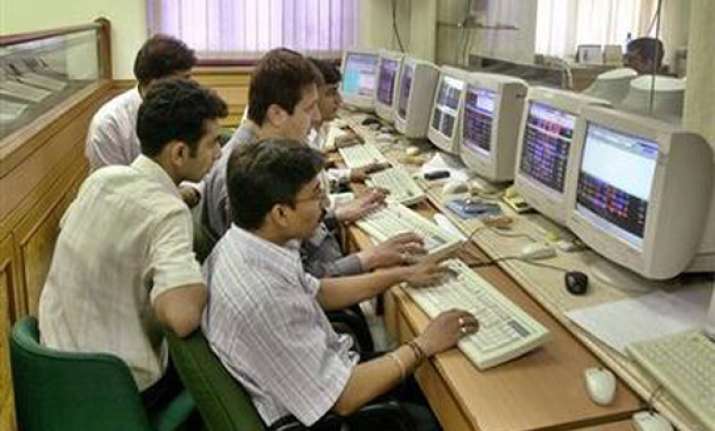 Mumbai, Jan 19: Buttressed by positive global cues, the BSE benchmark Sensex rose by 192 points to close above the 16,500-mark today amid sustained buying in blue-chips led by RIL as news of sustained deflation in food prices raised hopes that the central bank will keep key interest rates stable.

The Sensex rose by 192.27 points, or 1.17 per cent, to 16,643.74 during the course of the day's trade after hitting an intra-day peak of 16,662.06. About 23 components of the index closed higher amid positive news from global markets.

In a similar fashion, the broad-based National Stock Exchange index rose by 62.60 points, or 1.26 per cent, to cross the psychological 5,000-mark and end the session at 5,018.40.

The investor sentiment got a boost from the release of data showing food inflation was (-)0.42 per cent for the week ended January 7, slightly up from (-)2.90 per cent in the previous week.

While the RBI is unlikely to cut key interest rates in the near-term, according to experts, the decline in food inflation reduces the possibility of a further hike in the rates.

The Sensex lost 25 per cent in 2011 as a series of rate hikes by the Reserve Bank of India to curb inflation crimped spending and hit corporate earnings.

News that the International Monetary Fund is looking to boost its resources to deal with the fallout of the euro zone debt crisis also buttressed investor confidence. Asian shares rose to a two-month high and bourses in Europe opened on a strong note in Europe on the back of the positive development.

Stocks of Mukesh Ambani-led Reliance Industries and Anil Ambani-led Reliance Anil Dhirubhai Ambani Group companies attracted a lot of attention in the bullish market.

The most-weighted firm on the Sensex, RIL, gained 1.06 per cent to Rs 786.15 as investors continued to bank on reports that the company plans to go for a share buy-back.

Furthermore, Reliance Capital rose by 3.71 per cent to Rs 329.65, RCom by 3.33 per cent to Rs 91.55, Reliance Power by 2.58 per cent to Rs 93.40, Reliance Infrastructure by 3.73 per cent to Rs 448.60 and Reliance Media by 0.93 per cent to Rs 87.15.

The realty sector index was the biggest gainer in today's trade—rising by 3.54 per cent to 1,695.89 -- followed by the metal index, which rose by 2.81 per cent to 11,233.97. In addition, the power index rose by 2.43 per cent to 2,056.26 and the banking index by 1.85 per cent to 10,542.14.