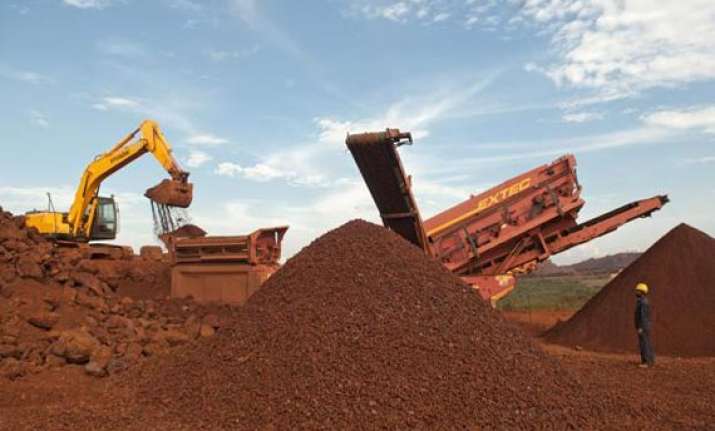 New Delhi: The Supreme Court on Wednesday said it may consider constituting one or two panels for looking into various aspects of iron ore mining in Goa including fixation of annual cap over the volume of extractions with an aim to preserve the mineral for future generations.
The forest bench headed by Justice A K Patnaik said either one or two separate committees can be appointed to look into two issues of fixing the annual cap on the iron ore mining by keeping in view the principle of inter-generational equity and the environment carrying capacity.
The issue of environment carrying capacity relates to what extent the environment and surroundings of a mine can sustain or bear ore extraction activities.
"So, basically two things have to be found out which are the environment carrying capacity and the question of inter-generational equity. May be two expert bodies can also be formed," the bench also comprising justices S S Nijjar and F M Ibrahim Kalifulla said.
"We can reserve our order till they (panels) come out with the reports," it said and asked Prashant Bhushan, the counsel for NGO Goa Foundation, to apprise it as to whether any court in the world has dealt with the issue of inter-generational equity to preserve natural resources for future generations.
Earlier, during the hearing, Goa Government had said that 45 million tonnes of iron ore extraction can be allowed annually.
The state had also sought the permisison from the court to transport and export 11 million tonnes of already excavated iron ores, lying unused following the ban on mining in the state.
The mined iron ore is "lying idle" and its transportation and export, if permitted, will be under the new rules that entail its electronic monitoring from mines to the ships, it had said.
The court would tomorrow resume hearing arguments on behalf of the NGO which had filed the PIL on alleged illegal iron ore extraction in the state.
The forest bench had on October 5 last year halted mining operations in all the 90 mines in Goa considering the Justice M B Shah Commission report that had indicted almost all miners saying illegal extraction of iron ore during the past 12 years had caused a loss of Rs 35,000 crore to the state exchequer.
Earlier, mining in Goa was first suspended in September 2012 after the Centre-appointed Shah panel's report on illegal mining in the state was tabled in Parliament, following which the state government issued a temporary suspension order.
During the hearing, the apex court had said that there should be a proper system in place to regulate mining and other related activities in Goa.
The court had recently started hearing the PIL after Sesa Goa, a Vedanta Group firm, sought an early decision on the issue.