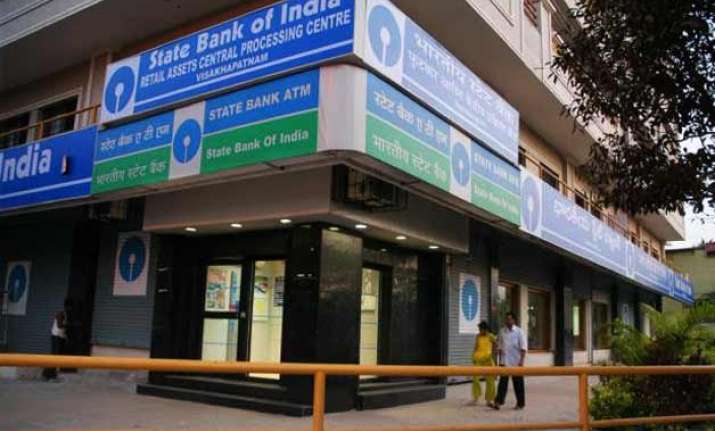 Mumbai: Riding on the booming e-commerce space and increasing adoption of non-cash transactions, the combined share of SBI and its five associate banks in the debit cards space has touched 25 per cent in the financial year 2015.
"Debit card spends at points of sale and e-commerce transactions of the State Bank Group crossed Rs 30,000 crore in FY15, an increase of 38.8 per cent, which resulted in the group topping the market share at 25 per cent of total debit card spends," SBI said in its annual report for FY15.
State Bank of Bikaner & Jaipur, State Bank of Hyderabad, State Bank of Patiala, State Bank of Travancore and State Bank of Mysore form the SBI Group.
As of March end, the SBI Group has issued over 20.59 crore debit cards, which is highest in the country.
State Bank of India itself has been actively promoting debit card usage by running various promotional and cashback campaigns.
It has recently launched loyalty programme for its customers for doing various banking transactions through debit cards, personal banking, alternate channels like internet and mobile banking, among others.
In terms of the number of mobile banking transactions, SBI continues to be market leader with a 46 per cent share.
The bank said introduction of internet-based mobile application 'State Bank Anywhere' has helped it to strengthen its position in the mobile banking space.
"During FY15, 7.71 crore transactions worth Rs 11,662 crore were executed through the mobile banking channel which resulted in a year-on-year income growth of 170 per cent," SBI said in the annual report.
Last week, the bank had chalked out a plan to give thrust to its mobile banking channel while exuding confidence that it would soon emerge as a top player in the segment.
"What has happened is that our corporate internet banking was not available on mobile. Now we will soon launch it. And, as soon as this corporate internet banking comes on mobile, we will catch with the number," bank's chairperson Arundhati Bhattacharya had told reporters.
SBI in recent past has tied up with many e-commerce players like MakeMyTrip, Amazon and Snapdeal, among others to push its market leadership in debit card space and also promote non-cash transactions.