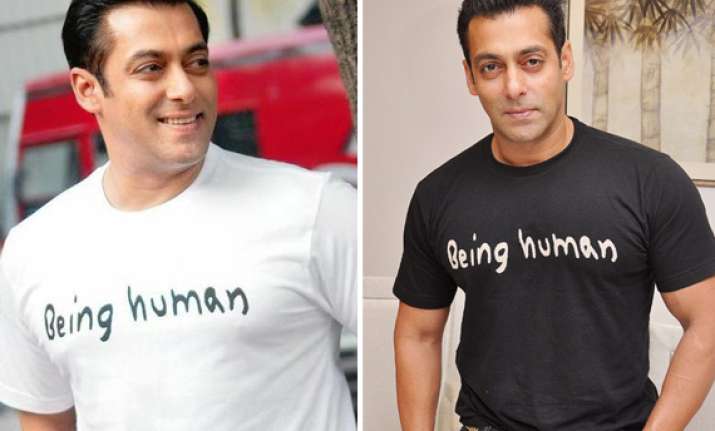 Mumbai, Jun 13: Bollywood heartthrob Salman Khan would be launching Being Human's clothing line in UAE tomorrow, reports 'The Economic Times'.
Being Human, a brand owned by Khan's charitable trust, has launched a full-range clothing line for men and women in Paris and it's now being launched in the UAE on Thursday.
"All fashion brands are about looking good. Being Human is also about doing good. And you can do good by the simple act of slipping into a t-shirt or a pair of jeans," Salman Khan told ET over the phone from Dubai.
The Salman Khan Foundation owns the Being Human brand. It uses royalties received from sale of products to support education and healthcare projects.
Last year, it signed an exclusive licensing pact with Mumbai-based Mandhana Industries to design, market and distribute Being Human clothing products across the world for nine years.
Manish Mandhana, managing director of BSE-listed Mandhana Industries, said the new line will be launched in India next month through a soft opening of a Being Human Clothing store in Munbai's central suburbs, followed by an August launch of a flagship store on Linking Road.
While product prices have not yet been worked out, people close to Salman Khan says the Dabangg star does not believe in limited editions and is keen on accessible pricing, starting at Rs 650-750 range and averaging Rs 2,000-3,000.
"This will be a first in the world where every piece of clothing in a store contributes royalties to support a cause," Mandhana said.
Being Human Clothing, introduced in world's fashion capital Paris last month through the shop-in-shop concept across 10 stores, is being launched in the UAE across more than 100 stores of fashion and lifestyle retailers Splash and Iconic.