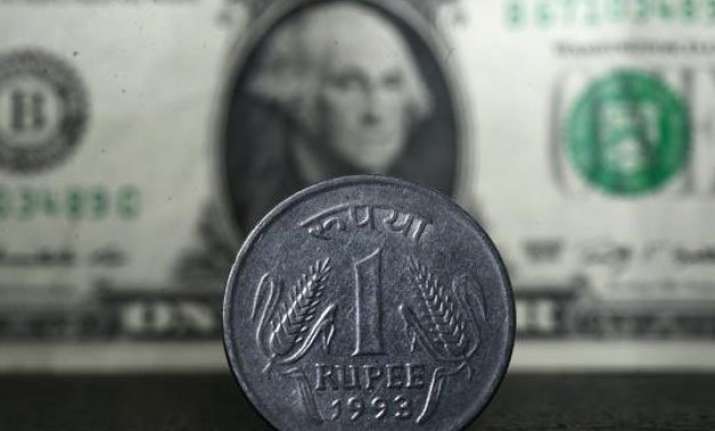 Mumbai: The rupee strengthened by 4 paise to 63.35 against the US dollar in early trade today at the Interbank Foreign Exchange on selling of American currency by exporters.
A fall in dollar against major world currencies globally helped strengthen the domestic currency, dealers said.
Besides, increased selling of dollar by exporters and banks and a higher opening in the domestic equity market, supported the rupee, dealers said.
The rupee had recovered 13 paise to end at 63.39 against dollar yesterday on fag-end selling of dollars by banks and exporters.
Meanwhile, the benchmark BSE Sensex rose by 153.51 points, or 0.55 per cent, to trade above 28,000 at 28,086.41.