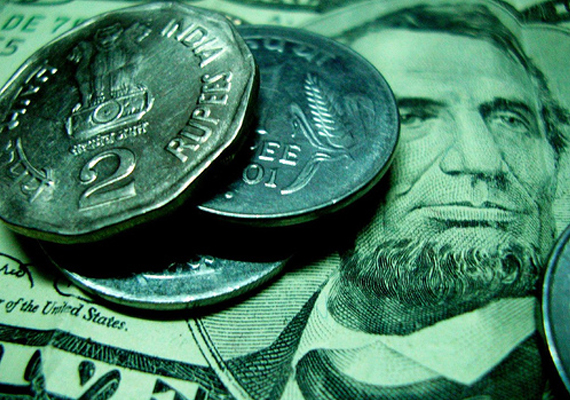 Mumbai, Aug 23: Rising for the fourth day in a row, the rupee added 28 paise to Rs 55.21 against the US dollar in early trade today on the Interbank Foreign Exchange as the American unit weakened against euro and other currencies overseas.
Forex dealers said dollar's weakness against euro, which climbed to a seven-week high after the US Federal Reserve indicated it was leaning towards new economic stimulus measures, and dollar selling by exporters supported the rupee.
The rupee had gained 8 paise to close at 55.49 against the US dollar yesterday on continued selling of the American currency by exporters and robust capital inflows.
Meanwhile, the BSE benchmark Sensex recovered by 84.75 points, or 0.47 per cent, to 17,931.61.