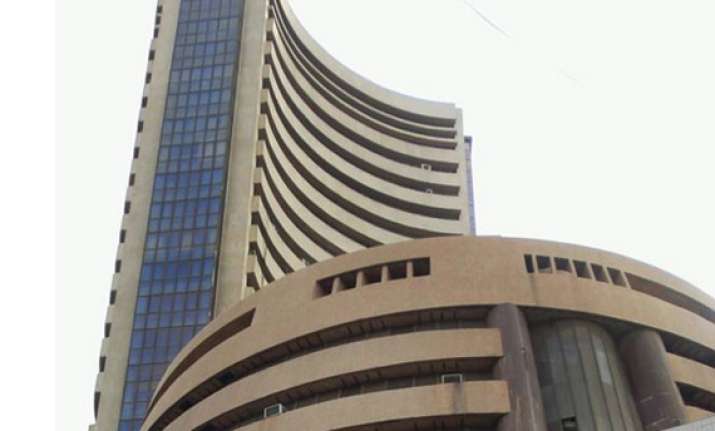 Mumbai/New Delhi: The rupee today collapsed to a lifetime low of 68.85 against the dollar and closed at 68.80, registering its biggest single-day loss of 256 paise, as global oil prices jumped, deepening concerns about the current account deficit and capital outflows.
Consistent dollar demand from banks and importers, mainly oil refiners, following higher crude oil prices, kept the rupee under pressure.
Surpassing all previous records, gold scaled to a new peak of Rs 34,500 per 10 grams in the bullion market today as the rupee hit a new intra-day record low of 68.75 per dollar amid a firm global trend.
However, late selling by stockists reduced the initial gains and the yellow metal closed with a biggest ever single-day gain of Rs 1,900 to Rs 33,900 per 10 grams.
It is also gold's highest closing level of all time, crosiing the previous record of Rs 32,975 on November 27 last year.
Silver also registered a steepest rise of Rs 3,700 to Rs 58,500 per kg on increased offtake by industrial units and coin makers.
At the interbank foreign exchange market, the rupee opened at 66.90 a dollar against 66.24 previously and dropped to 68.75 in late morning deals. It recovered some ground in the afternoon after the central bank was said to have intervened but dropped to an all-time intra-day low of 68.85 before ending at 68.80, a fall of 256 paise or 3.86 per cent.
In three trading days in a row, the rupee has lost 560 paise, or 8.86 per cent, against the dollar. So far in August, it has tanked by 840 paise, or about 14 per cent, and in the current year by 1,381 paise or over 25 per cent.
"There is a shortage of dollars in the market as participants are expecting the rupee to fall to 70-72 level," said Naveen Raghuvanshi, associate vice-president at Development Credit Bank. "Even corporates are not willing to sell dollars at these levels. Whatever small supply of dollars is seen today, it is coming from the nationalised banks."
Oil prices climbed on fears a military strike against Syria for alleged use of chemical weapons against civilians would disrupt crude supplies from West Asia. Higher oil prices and a declining rupee are a double whammy for India, which imports 80 per cent of its crude needs.
The dollar strengthened overseas on likely tapering of bond buying by the US Federal Reserve from next month, putting pressure on the rupee. Sentiment was also hurt by increased capital outflows and fears of a rising subsidy burden with the passage of the Food Security Bill.
The benchmark S&P Sensex, which was down by 519 points in late morning deals, recovered and closed up by 28 points.
The Finance Ministry today described the sharp fall in the rupee as a reflection of "irrational sentiment" and said there is no need to panic.
As the rupee continued its free fall against the dollar, cars, TVs, washing machines and other home appliances are set to cost more, with companies set to hike prices to offset the impact on their margins.
Brent oil prices climbed to as much as USD 117.34 a barrel in London.
The dollar index was up by 0.30 per cent against its major global rivals.
Foreign institutional investors continued their selling spree and withdrew a net Rs 1,120.43 crore of stocks today, as per provisional data with the stock exchanges.
"Foreign investors sold USD 1 billion of equities in the past eight days," said Pramit Brahmbhatt, CEO of Alpari Financial Services (India). "Dollar demand from oil importers as well as foreign investors will force the rupee to trade towards 70 levels in coming days."
Forward dollar premiums remained firm on continued payments from banks and corporates.
The benchmark six-month forward dollar premium payable in January hardened to 246-1/2-250-1/2 paise from 238-1/2-243-1/2 paise previously. Far-forward contracts maturing in July rose further to 465-470 paise from 459-464 paise.
The RBI fixed the reference rate for the dollar at 68.3611 and for the euro at 91.4682.
The rupee tanked further to 106.33 against the pound sterling from 102.80 earlier and nose-dived against the Japanese yen to 70.64 per 100 yen from 67.76. It stumbled to 91.85 per euro from 88.36.
As the rupee fell below the 68-mark and global agencies painted a gloomy outlook for the economy, the government today sought to reassure investors by saying there was no need for panic as the decline in the domestic currency was a reflection of "irrational sentiment."
"There is no need to panic. The Indian economy is strong and we will turn it around," Commerce and Industry Minister Anand Sharma said.
While the rupee fell 256 paise to close at a record low of 68.80 to a dollar, Standard & Poor's cautioned that the road ahead for countries with large deficits, including India, is "rocky in the near term."
The rupee dropped today as oil prices rose in Asian trade on concerns over possible military action against Syria, adding to concerns about the current account deficit and capital outflows.
Trying to assuage investors, Economic Affairs Secretary Arvind Mayaram said: "This is an irrational sentiment. It will correct itself. It is important to stay on the course. There is no need to panic."
The rupee has plummeted over 20 per cent since April. The mayhem in the currency market was extended to equities, with the S&P BSE Sensex declining 9 per cent in the past month.
As dark clouds loomed over the economy, French financial services major BNP Paribas lowered its growth forecast for India to 3.7 per cent from 5.2 per cent earlier, saying the situation was fast approaching a crisis proportion.
Reflecting the uncertainty in the economy, gold prices jumped by a record Rs 2,500 to Rs 34,500 per 10 grams.
A worried Finance Minister P Chidambaram yesterday had said the rupee is undervalued and came out with a 10-point action plan to revive the economy, which included promoting exports, encouraging manufacturing and reducing the fiscal deficit and CAD.
Singapore-based DBS Bank said: "The string of recent policy action might only help to manage the pace of depreciation and limit volatility rather than reverse the course of the currency.
"The effort to effectively defend the currency is turning into a losing battle in this environment."
Seeking to reassure investors, Mayaram said the current account deficit in 2013-14 will be much lower than expected.
"CAD will be much lower than expected. We have already seen some moderation in CAD," he said.
CAD, which is the difference between the inflow and outflow of foreign exchange, hit a record high of USD 88.2 billion in 2012-13. The government expects to bring it down to USD 70 billion in the current fiscal.
Mayaram further said the government does not plan to ban derivatives trading in the currency market, a move that experts feel could help in curbing speculation.
The declining rupee may make cars, TVs, washing machines and other home appliances more expensive, with companies set to hike prices to offset the impact on their margins.
India Inc said the government must take urgent measures such as issuing sovereign guaranteed bonds and exempting FIIs from short-term capital gains tax to stem the rupee's slide.
India's economic growth slipped to a decade's low of 5 per cent during 2012-13. The growth rate in the fourth quarter ended March 31 stood at 4.8 per cent compared with 4.7 per cent in the third quarter of 2012-13.
The government expects growth to recover in the current fiscal. The growth estimate for the first quarter is scheduled for release on August 30.