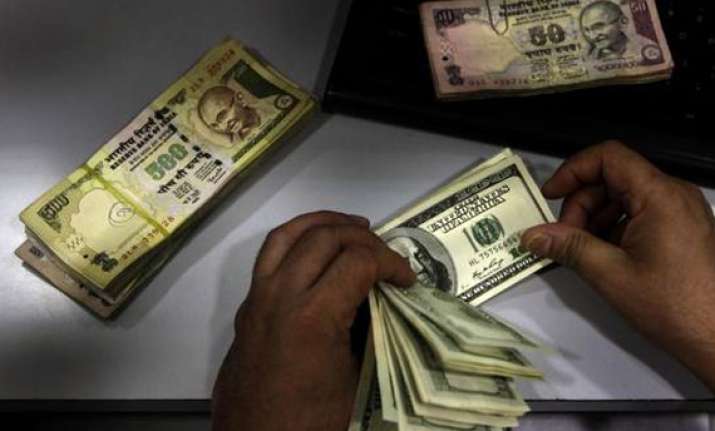 Mumbai, Feb 1: The rupee weakened by 18 paise to Rs 49.64 per dollar in early trade on the Interbank Foreign Exchange today amid weak equity markets.

Dealers attributed the rupee's fall to dollar gains against the euro overseas and a lower opening in the stock market.

The rupee had closed 33 paise higher at Rs 49.46/47 per US dollar yesterday in line with sharp rebound in equities amid fresh dollar selling by exporters and some banks.

Meanwhile, the BSE benchmark Sensex was down by 54.62 points, or 0.32 per cent, at 17,138.93 in early trade.