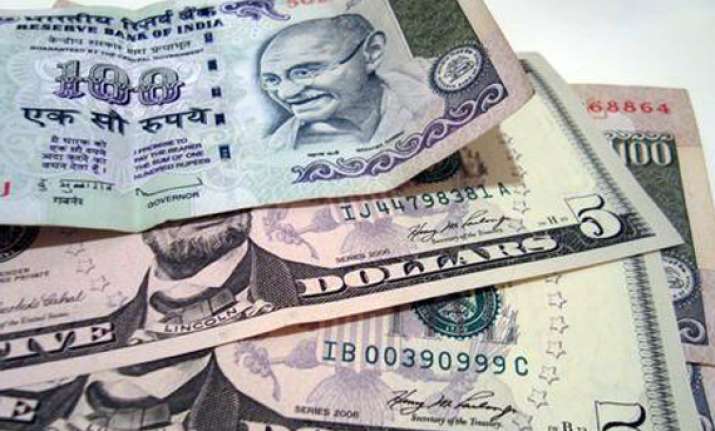 Mumbai, Jan 9: The Indian rupee declined by 14 paise to Rs 52.85 against the US dollar in early trade today on good dollar demand from banks and importers amid a weak trend in the domestic equity market.

The rupee resumed lower at Rs 52.80/81 per dollar on the Interbank Foreign Exchange, as against last weekend's close of 52.71/72 per dollar, and fell further to Rs 52.85 per dollar before quoting at 52.78/79 per dollar at 1030 hours.

The domestic currency hovered in a range between Rs 52.74 and Rs 52.85 per dollar during morning deals.

Fresh dollar demand from banks and importers mainly affected the rupee value against the dollar, a forex dealer said.

The BSE benchmark Sensex dropped by 134 points, or 0.85 per cent, in early trade today.

Meanwhile, oil prices fell by 49 cents to USD 101.07 in early Asian trade on concerns over the European debt crisis amid tensions over Iran's threat to block a vital oil shipping lane.