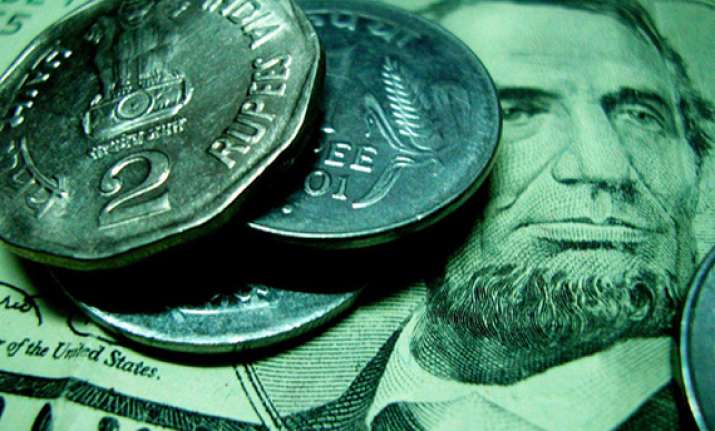 Mumbai, Jun 18: The rupee failed to maintain initial gains against the US dollar and was down 16 paise at 55.56 in the late morning trade on fresh demand for the American currency from banks.
The rupee resumed higher at 55.33 at Interbank Foreign Exchange (Forex) market on selling of dollars by banks and exporters as the American currency weakened against euro overseas, amid a firm trend in equity market.
However, it washed out its earlier gains and fell to 55.56 per dollar at 1100hrs on fresh dollar demand from banks and importers, despite weak dollar in the overseas markets.
Meanwhile, the BSE benchmark Sensex resumed higher at 17,'.54, but fell by over 200 points after RBI decided to keep all key rates unchanged.