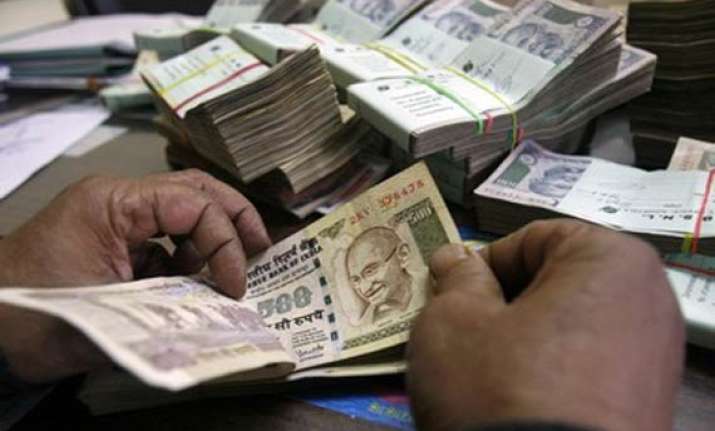 Mumbai, Dec 21: The rupee today appreciated by 37 paise to close at more-than one-week high of 52.50/51 against the dollar following a sharp rebound in local equities.
 
Fresh dollar selling by exporters and some banks amid some weakness in dollar overseas also aided the rupee rise.  

At the Interbank Foreign Exchange (Forex) market, the domestic currency resumed firm at 52.70/71 a dollar from last close of 52.87/88.

It immediately touched a low of 52.80.  However, a sharp rise in local stocks boosted the rupee sentiment and it bounced back to a high of 52.44 before ending at 52.50/51, a gain of 0.70 per cent.

After plunging by 827.52 points or 5.17 per cent in last five sessions, the BSE benchmark today shot up by 510.13 points or 3.36 per cent.

The dollar index, a gauge of six major currencies, was down by nearly 0.05 per cent while New York crude oil was trading below USD 97 a barrel in European market today.  

"Looking at the global scenario one can expect Rupee to trade near 52.00 levels in coming days and the trading range for the Rupee will be 52.25 to 53.00 tomorrow," Pramit Brahmbhatt, CEO, Alpari Financial Services (India) said.  

The rupee premium for the forward dollar remained firm on sustained paying pressure from banks and corporates.  

The benchmark six-month forward dollar premium payable in May concluded up at 164-167 paise from last close of 161-164 paise and far-forward contracts maturing in November also settled higher at 271-274 paise from 263-266 paise.  

RBI fixed the reference rate for the US dollar at Rs 52.6750 and for the euro at Rs 69.1277.

 The rupee recovered against the pound sterling to end at Rs 82.37/39 from last close of Rs 82.64/66 and also recouped to Rs 68.73/75 per euro from Rs 69.13/15 previously.  

It, however, firmed up further against the Japanese yen to end at Rs 67.48/50 per 100 yen from last close of Rs 67.82/84.