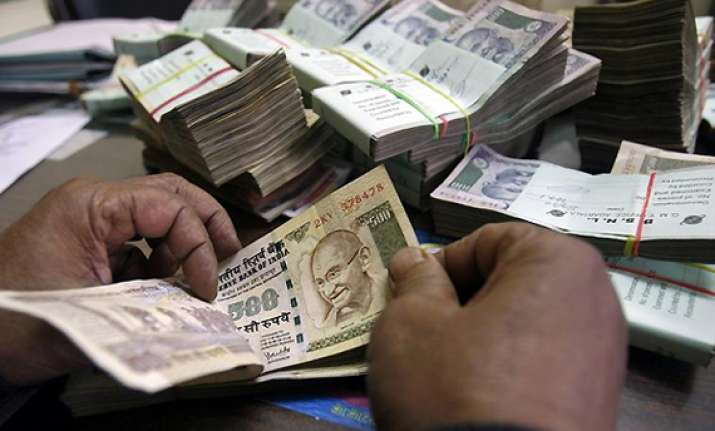 Mumbai, Mar 1: Breaking its two-day gaining string, the rupee today dropped by 20 paise to 49.21/22 against the US currency on dollar demand from importers and fall in equity markets.

Fresh dollar demand from importers, mainly oil refiners, weighed on the rupee as geopolitical concerns in the Middle East continue be a strong factor supporting oil prices.

However, capital inflows and weak dollar overseas cushioned the rupee fall. The FIIs invested USD 132.91 million yesterday, as per Sebi data.

"Rupee depreciated today taking cues from weak local equities which closed down also the dollar demand from oil importer weakened the rupee further," Pramit Brahmbhatt, CEO, Alpari Financial Services (India) said.

"Rupee is expected to trade between 48.90 - 49.40 levels tomorrow," he added.

At the Interbank Foreign Exchange (Forex) market, the domestic currency resumed lower at 49.07/08 a dollar from last close of 49.01/02 and immediately touched a high of 49.04.

However, later it touched a low of 49.25 before concluding at 49.21/22, showing a fall of 0.41 per cent.

Widening current account deficit amid concerns over the rising global crude oil prices also put pressure on the rupee.

The BSE barometer Sensex today tumbled by 168.71 points or 0.95 per cent.

The dollar index, a gauge of six major currencies, was down by 0.07 per cent while New York crude oil was trading above USD 107 a barrel in European market today.

In Sydney market, the dollar drifted lower in the early trade after notching big gains the previous day on testimony from Federal Reserve Chairman Ben Bernanke.