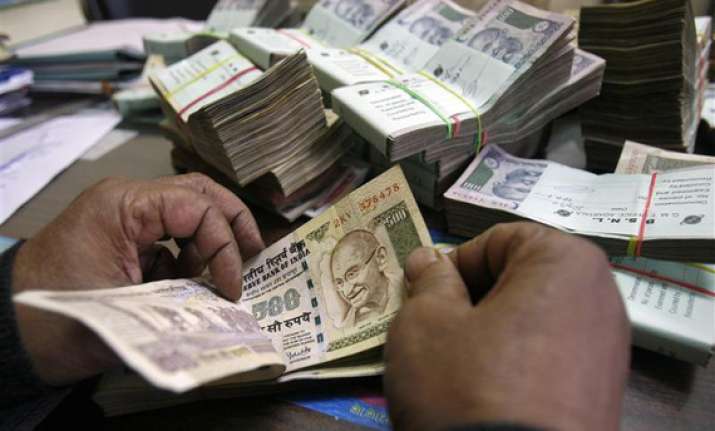 Mumbai, Feb 3: The rupee today closed at over three-month high of 48.69/70, a gain of 46 paise, against the US currency amid sustained capital inflows and continued dollar selling by exporters and some banks.

Continuing its gaining streak for the fourth day in a row, the rupee settled at 48.69/70, a level not seen since October 31, 2011.

In the fairly active trade, the rupee opened stronger at 49.12/13 a dollar and immediately touched a low of 49.25 due to some hesitancy in domestic stocks at initial stages.

However, a sharp rally in stock markets and heavy capital inflows helped the local currency to bounce back to touch a high of 48.66 before concluding at 48.69/70, up 0.94 per cent.

The rupee has gained 110 paise, or 2.23 per cent, in the last four trading days.

Meanwhile, the BSE benchmark Sensex rose by 173 points to a 14-week high of 17,605 on sustained FII buying in bluechips amid firm trends in the global markets.

Foreign Institutional Investors (FIIs) have picked up shares over USD 1 billion in February so far and over USD 120 million in the debt market, as per the Sebi data.

The rupee premium for the forward dollar dipped further on sustained receivings by exporters.

The benchmark six-month forward dollar premium payable in July declined to 159-161 paise from Thursday's close of 165-167 paise and far-forward contracts maturing in January also dropped to 268-1/2-270-1/2 paise from 275-277 paise.

The RBI has fixed the reference rate for the US dollar at 48.9640 and for euro at 64.3953.

The rupee recovered smartly against the pound sterling to end at Rs 77.09/11 from yesterday's close of Rs 77.81/83 while improved further sharply against the euro to Rs 65.45/47 from Rs 64.59/61.

It, however, dropped further against the Japanese yen to Rs 65.14/16 per 100 yen from last close or Rs 64.53/55.