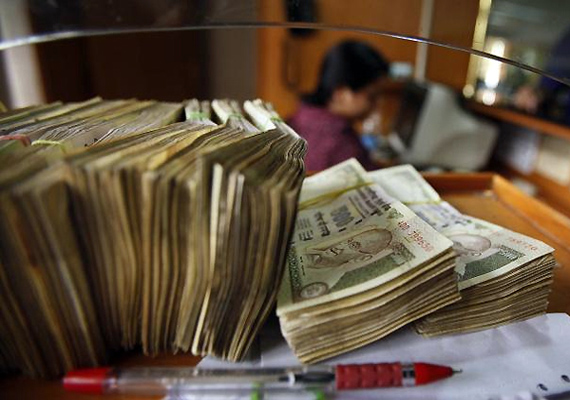 Mumbai, Feb 27: Snapping a three-session gaining streak, the rupee today lost 29 paise to close at 49.22/23 against the dollar on fresh demand for the US currency from importers.

The local unit moved between 48.97/98 and 49.30 at the Interbank Foreign Exchange (Forex) market, before settling down by 29 paise, or 0.59 per cent, at 49.22/23. 

Meanwhile, the BSE benchmark index BSE today plunged by a massive 478 points to close at 17,445.75.
 
The New York crude oil yesterday touched a nearly 10-month high on concerns over the Iran's nuclear programme and now was trading above USD 108 a barrel. 

The dollar index was up by almost 0.2 per cent against a basket of currencies ahead of the outcome of an approval of a bailout package to Greece as German is going to vote for this later in the day.

However, Foreign Institutional Investors (FIIs) pumped in over USD 1.5 billion on last Friday in equities as per Sebi data, taking the total to over USD 7.1 billion in 2012 so far.
 
The rupee premium for the forward dollar improved further on sustained paying pressure from corporates and banks.

The benchmark six-month forward dollar premium payable in July settled higher at 162-164 paise from last weekend's close of 157-159 paise and far-forward contracts maturing in January also rose to 297-299 paise from 289-291 paise. 

The RBI has fixed the reference rate for the US dollar at 49.0475 and for euro at 65.8900.

The rupee dropped further against the pound sterling to end at Rs 78.11/13 from last Friday's close of Rs 77.34/36 and dipped against the euro to Rs 66.00/66.02 from Rs 65.65/67.

It, however, reacted downwards against the Japanese to Rs 61.04/06 per 100 yen from last close of Rs 60.79/81.