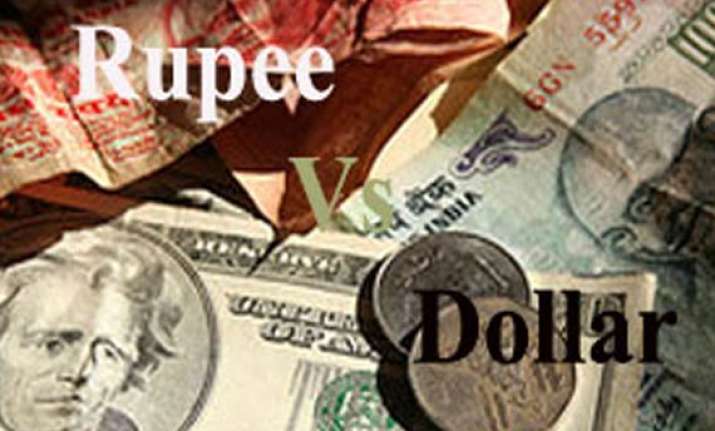 Mumbai, Dec 19: Snapping its two-session gaining string, the rupee today settled down by 16 paise at 52.86/87 against the dollar due to fresh demand for the US currency from importers amid weak local stocks markets.

At the Interbank Foreign Exchange (Forex) market, the rupee opened weak at 52.85/86 a dollar from last close of 52.70/71. It dropped further to a low of 53.25 per dollar before closing at 52.86/87 per dollar.

Dealers said fresh dollar demand from importers as well as falling equity markets weighed on the rupee.  Meanwhile, the BSE benchmark Sensex fell by 112.01 points, or 0.72 per cent, to finish at 15,379.34.

The US currency strengthened in the global markets against major world currencies following news that North Korean leader Kim Jong-II had died.  The rupee premium for the forward dollar closed higher on fresh paying pressure from banks and corporates.

The benchmark six-month forward dollar premium payable in May ended up at 159-162 paise from last Friday's level of 147-150 paise and far-forward contracts maturing in November also finished sharply higher at 259-262 paise from 237-241 paise.

RBI fixed the reference rate for the US dollar at Rs 52.9575 and for the euro at Rs 68.9065.

The rupee fell back against the pound sterling to end at Rs 81.88/90 from last level of Rs 81.86/88 and moved down to close at Rs 68.76/78 per euro as against Rs 68.64/66.

It also reacted downwards against the Japanese yen to finish at Rs 67.86/88 per 100 yen from Rs 67.64/66 in the previous close.