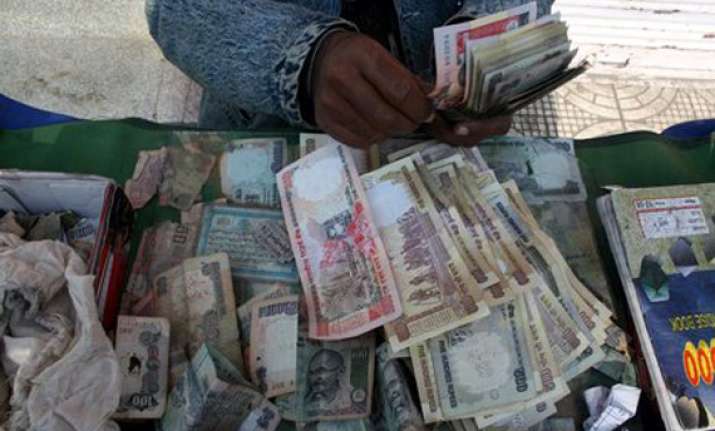 Mumbai, Feb 2: Extending rally for the third day, the rupee today rose by another 12 paise to end at a fresh three-month high of 49.15 against the dollar on bullish stocks amid sustained dollar selling by banks and corporates.

Increased capital inflows also helped the rupee rise while firm dollar overseas restricted the rupee surge to some extent, a dealer said.

At the Interbank Foreign Exchange (Forex) market, the local currency resumed strong at 49.05/06 a dollar from last close of 49.27/28 on firm local stocks and rose beneath 49-mark to a high of 48.94.

However, late dollar demand from importers amid firm dollar overseas weighed on the rupee and it fell to a low of 49.26 before recovering some ground to end at 49.15/16, still showing a rise of 0.24 per cent.

The BSE benchmark Sensex today improved further by over 131 points or 0.76 per cent, completing the three-day of gaining string.

Foreign Institutional Investors injected USD 422.49 million yesterday as per Sebi data after picking up shares worth USD 129.83 million on January 31, which mainly supported the rupee.

Continued dollar selling by exporters and some banks too boosted the rupee sentiment.

However, the dollar index, consisting of six major rivals, was up by nearly 0.14 per cent in European market.