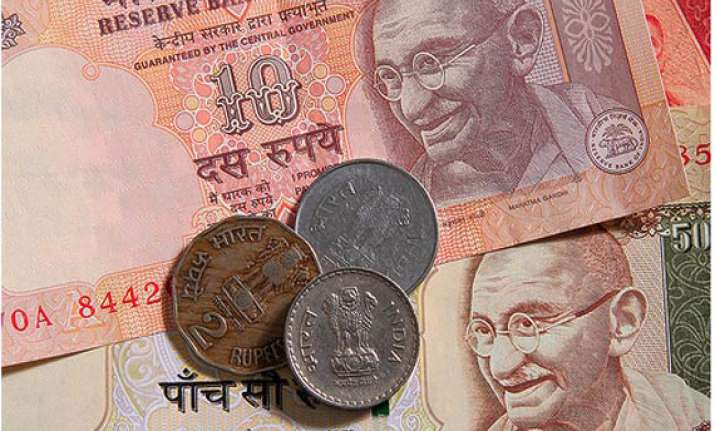 Mumbai, Mar 26: In a volatile trade, the rupee continued downslide for the fifth straight session closing 10 paise down at nearly 10-week low following weak stock markets and sustained dollar demand from importers.
At the Interbank Foreign Exchange (Forex) market, the domestic unit resumed a tad higher at 51.15/16 a dollar from last close of 51.17/18 and immediately touched a high of 51.05.
However, steep fall in local equities amid continued dollar demand from importers, mainly oil refiners, to meet their month-end requirements weighed on the rupee and it fell back to a low of 51.48.
The domestic currency recovered some lost ground at the fag-end and closed at 51.27/28, a fall of ten paise.
The BSE benchmark Sensex slumped by nearly 309 points or 1.78 per cent, which mainly put pressure on rupee.
"The prices were weighed by month-end dollar payments but profit booking and some exporter level hedging cooled off the prices. The price was helped by expectations of aggressive interventions by the Reserve Bank as excessive weakness of the rupee is inflationary and also as the volatility in the pair has increased in recent past," Alpari Financial Services (India) CEO Pramit Brahmbhatt said.
"High vulnerability to crude oil price shocks, widening current account deficit and risk of sticky inflation continue to weigh on sentiment for the rupee and the domestic unit is likely to underperform its Asian peers due to high correlation with global crude oil prices," he added.
The dollar index was up by about 0.15 per cent against a basket of currencies while New York crude oil was trading below USD 107 a barrel in European market today.