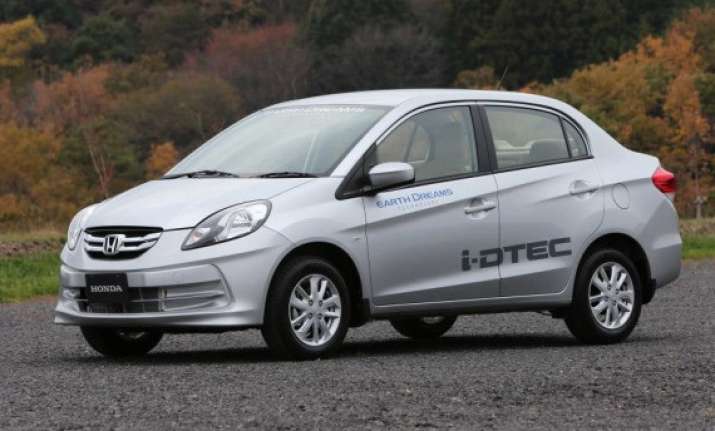 New Delhi, Nov 25: Japanese auto major Honda Motor's first diesel car 'Amaze' is all set to hit Indian markets in early 2013. The car will mark the entry of the car maker into the fast growing diesel engine market, a segment which it wanted to capture fast.
Taking note of what they need to do to move forward in the Indian market, Honda engineers toiled for three years to come out with a new 1.5 litre diesel especially for India which will debut in Amaze. In developing the diesel engine, the company made no shortcuts and it did not re-engineer any of the numerous diesel powertrains available in the world. It also not even formed any association with Fiat or Nissan. The engine of the Amaze sedan has been developed by former Honda's F1 team.
The Honda Amaze, will be the cheapest sedan from a company that is renowned for making three box cars. The Amaze's petrol version has been unveiled in Thailand for 454,000 Baht (Rs 8.2 lakh).