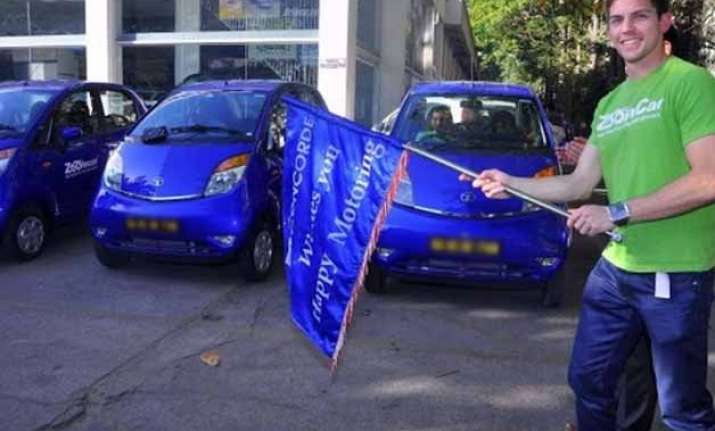 New Delhi: Bangalore based self-driving car rental service Zoomcar has announced a big cut in their fares for renting renting their fleet of Tata Nano cars this summer.
Beginning from April 2015, the firm is providing Tata Nano on rent for a mere fare of Rs 19 per hour! This will be applicable in Bangalore only. The company claims the new rates will make travelling in the city even cheaper than an auto, the company claims.
Earlier, Zoomcar joined hands with Tata Motors to add 50 Nano cars to its existing fleet of 700. The company says the reduced rates will help Zoomcar tap people who prefer quick getaways and short haul trips during Summer.
Zoomcar co-founder Greg Moran expects that the demand for the newly added Nano cars to be high as these cars are easy to park, which has become an essential requirement in most Indian cities.
Zoomcar operates in Delhi NCR, Pune and Bangalore with a fleet of over 1000 cars, ranging from the Ford Figo to the luxury cars such as the Mercedes A-Class, GLA-Class and BMW 3 Series. The company is headquartered in Bangalore.