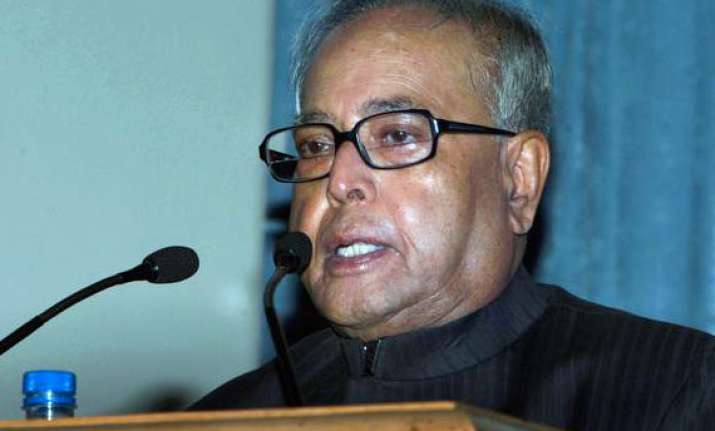 New Delhi, Nov 16: As the rupee depreciated to a new 32-month low against the US dollar, Finance Minister Pranab Mukherjee today said the Reserve Bank is monitoring the situation and will intervene in the forex market "as and when necessary".

"As RBI has already mentioned, it is watching the situation. As and when it is necessary, they will intervene" Mukherjee told reporters on the sidelines of CAG event.

His comments came a day after the apex bank said that it will intervene in the foreign exchange market only to arrest volatility.

"We intervene when there is a very strong movement in a particular direction or extreme volatility and the objective is to smooth that volatility and not fix a rate," RBI Deputy Governor Subir Gokarn had said yesterday.

The Indian rupee fell by 24 paise to a fresh 32-month low of Rs 50.91 against the US dollar in early trade today amid depreciation of the euro due to the deepening debt crisis in the euro-zone nations.

The Indian Rupee is the fourth most depreciated currency in the world and most depreciated in the Asian continent.

RBI has attributed the movement to the demand-supply factor, and said it is happening globally.

Gokarn had said that RBI would opt for open market operations to manage liquidity in the system only if there is a stress and not to influence government bond yields.

A weaker rupee is a matter of concern for India as it depends on imports for over 70 per cent of its oil and gas requirements and the depreciation in the local currency have made imports expensive.

This has come at a time when headline inflation has remained above the 9 per cent mark for 11 consecutive months.