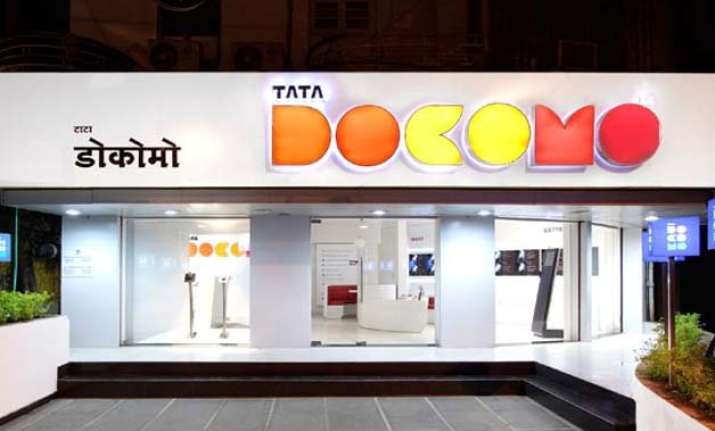 New Delhi: The Reserve Bank of India (RBI) has agreed to a Tata group proposal to buy back DoCoMo's 26.5 per cent stake in Tata Teleservices (TTSL) at a pre-determined price of Rs 58 a share, meaning the Japanese company would get Rs 7,250 crore for the entire stake. However, the company's valuer, Price Waterhouse, has estimated the stake at Rs 23.34 a share, or 60 per cent lower.
Getting Rs 7,250 crore from Tatas was one of the pre-decided conditions of the Japanese telecom giant to exit from TTSL.
NTT DoCoMo entered Indian market in March 2009 by acquiring a 26.5 per cent stake in Tata Teleservices for $ 2.7 billion, after the latter was allowed licenses to offer GSM services in addition to its CDMA services. As per the agreement, Tata Group, which owned 65 per cent stake in TTSL, was to buy back the stake at least at half the valuation or at the fair market price, whichever was higher than DoCoMo's purchase price.
Due to heavy losses NTT DoCoMo decided to exit the venture in April 2014. TTSL reported a record loss of Rs 6,166 crore on revenue of Rs 10,452 crore for 2013-14.
Tatas hired Price Waterhouse to determine the fair value of the shares of TTSL. Tat Sons agreed to buy back the shares at Rs 58 a share and sought the RBI's permission for the transaction, as the price to be paid was higher than the fair-price valuation.
On July 7, 2014, DoCoMo exercised its right (option) to request a suitable buyer be found to purchase its stake and gave the Tatas 90 business days to find a buyer for Rs 7,250 crore ($1.15 billion) or the fair market price. As the Tatas couldn't find a buyer by December 3, the Japanese company filed an arbitration request with the London Court of International Arbitration to ensure the stake was sold.
The legal hurdle in this process was an RBI norm, which stated when the put option is exercised, it should be based on the prevailing return on equity at the time the option is exercised and not based on a pre-determined valuation. Since the Tata-DoCoMo agreement prefixed the buy-back price, it went against the RBI norm.
However, there is one final approval required from the Finance Ministry before the Tatas can buy back the shares.