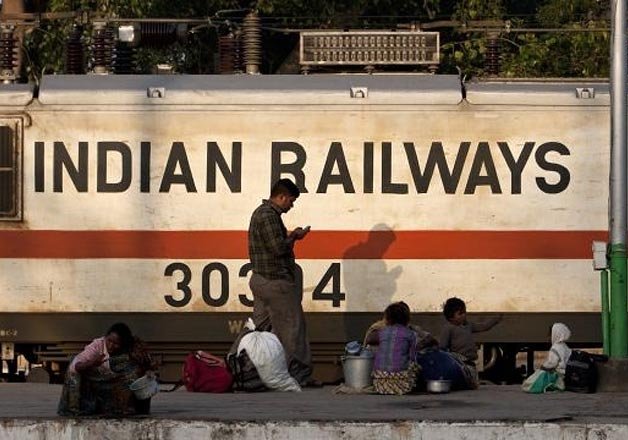 New Delhi: The Minister of Railways Suresh Prabhakar Prabhu has said that by 2020, Indian Railways look forward to meet the long-felt desires of the common man.
The minister promised reserved accommodation on trains being available on demand, time tabled freight trains with credible service commitments, high end technology to significantly improve safety record, elimination of all unmanned level crossings, punctuality increased to almost 95 per cent, increased average speed of freight trains to 50 kmph and Mail/Express trains to 80 kmph, semi high speed trains running along the golden quadrilateral and zero direct discharge of human waste. 

Presenting the Railway Budget 2016-17 in Parliament today spelling out his vision, the Minister said that the Railways must provide to the citizens of this country a rail system that they can be proud of. His vision include a system free from capacity constraints, a system that is efficient and predictable, a system that is sparkling and pristine, where the people of the country feel at ease, where there is plenty of choice in every sphere of activity, and the ease of doing business pervades the entire railway ecosystem.
In short, a system that is capable of taking care of its own needs financially and otherwise.
He said, he is thankful to the various committees, including the committee chaired by Dr. Debroy, whose recommendations have informed our vision.