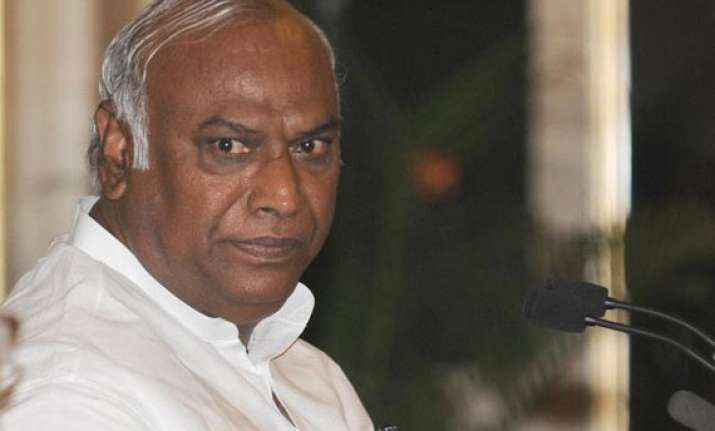 New Delhi: Railways today signed two agreements with state-owned steelmaker RINL for setting up a Rs 1,100 crore forged wheel factory in Rae Bareli, which is seen as a pre-election bonanza for Congress president Sonia Gandhi's constituency.
The forged wheel plant at Lalganj, Rae Bareli will be set up on 40 acres of land near the existing rail coach factory and will produce one lakh forged wheels per annum in the first phase for locos and high speed trains.
The plant will provide direct employment to 500-600 local people and an indirect employment opportunity to about 2,000 people.
"Uttar Pradesh is the biggest state in the country but there is hardly any development. Soniajee is our leader and we got the land there (in her constituency), so it is being constructed there.
"Today securing even 40 acres of land is a big thing," Steel Minister Beni Prasad Verma told reporters here when asked the need for a second rail plant in Rae Bareli, which already has a rail coach factory."Entire country should become like Rae Bareli, that's what I want," he added.
Commenting on the agreements, Railway Minister Mallikarjun Kharge said, "The plant shall supply 85,000 wheels and there will be an assured off-take for 26 years (from the project) by Railways. The production from this factory will help in meeting the demand and will result in import substitution."
For the plant, the Railways and Rashtriya Ispat Nigam Ltd today signed land lease and assured off-take agreements today.
Accordingly, the Railways has given a commitment to source 85,000 wheels every year from the factory, when it is constructed.
The capacity will then be doubled in the second phase to produce over two lakh wheels per annum.
The proposal for setting up of the plant was announced in the Railway Budget for 2013-14. Prior to that, the Railways had signed a memorandum of understanding with RINL in December last year for the factory.
"The production will result in meeting the growing demand of forged wheels while reducing our dependents on imports and will also provide employment opportunities in the vicinity of the plant," Kharge said.
Later, speaking to reporters, RINL Chairman AP Choudhary said that the forged wheel factory will require about 50,000-60,000 tonnes of steel, which will be sourced from company's plant in Vizag.
The setting up of the forged wheel plant comes at a time when the Railways is moving ahead with several big projects, including dedicated freight corridor project.