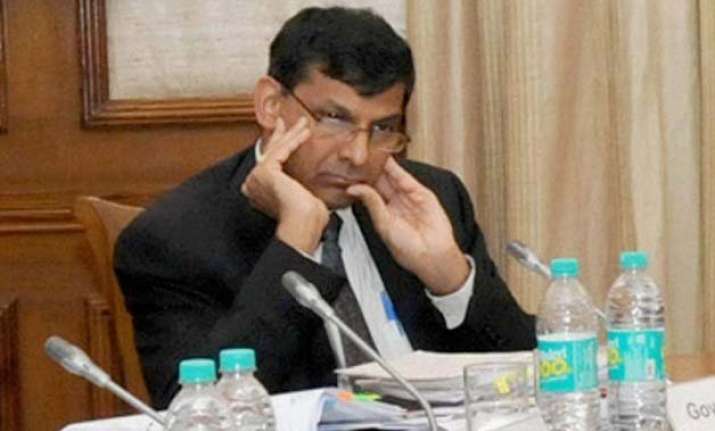 New Delhi: Reserve Bank of India Governor Raghuram Rajan on Wednesday said the central bank will carefully look into the latest data on industrial production, which registered the sharpest decline in 4 years at 3.2 per cent in November, and come out with a "reasoned response".
"I don't respond to questions on macro economy on the fly. You will have a reasoned response in some point. The numbers will be dissected," Mr Rajan said when asked about his comments on the IIP (Index of Industrial Production) numbers.
He was here to attend the meeting of Financial Stability and Development Council.
Industrial production contracted 3.2 per cent in November, 2015 - its sharpest decline in 4 years, mainly on account of a dip in manufacturing activity.
The RBI has lowered policy rate by 1.25 per cent in 2015 to boost growth and may face pressure to reduce it further.
Besides the IIP, the central bank also looks into retail inflation data while firming up its monetary policy stance.
Retail inflation has been rising for 5 consecutive months and stood at 5.61 per cent in December.
The RBI's next bi-monthly policy review will be unveiled on February 2.