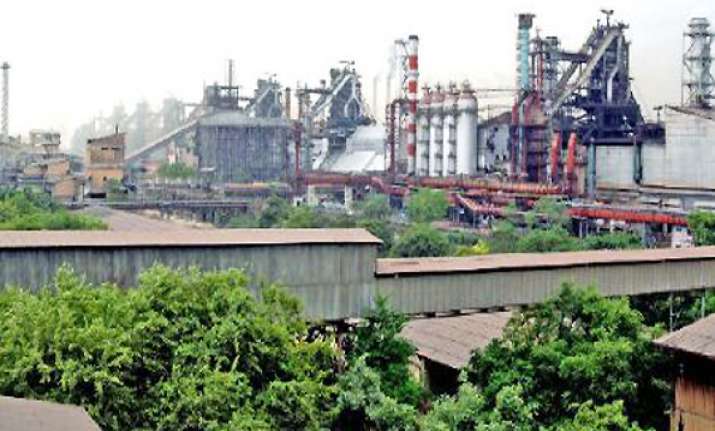 New Delhi, Mar 1: The government today allowed cash-rich PSUs to buy back government's equity, paving the way for a new and innovative method of disinvestment to achieve the Rs 40,000 crore target this fiscal.

The Cabinet Committee on Economic Affairs (CCEA), which met today, is also understood to have also allowed financial institutions to buy government stake in public sector units (PSUs), sources said.

The Department of Disinvestment (DoD), which is the nodal ministry for carrying out PSU stake sale, had identified about two-dozen cash-rich PSUs with a total balance of nearly Rs 2 lakh crore.

The CCEA had in January deferred a decision on permitting buyback by PSUs following several ministries, like petroleum and coal, which felt the move could impact the cash balance with the PSUs.

The cash rich companies identified by the government for stake sale include SAIL, NMDC, NTPC, Coal India, Oil India, MMTC, Neyveli Lignite, NHPC, BHEL and GAIL.

The government is having a tough time in meeting its Rs 40,000 crore disinvestment target in the current fiscal mainly because of volatile stock market conditions.

The government till date it has been able to raise only Rs 1,145 crore from PFC. Its sale of stake in ONGC through the auction route may fetch another Rs 8,500 crore.

Poor realisation from stake sale in PSUs has put pressure on government finances and the fiscal deficit, the gap between expenditure and revenue, has already overshot the budget estimates.

According to Govinda Rao, a member of the Prime Minister's Economic Advisory Council (PMEAC), the fiscal deficit could exceed the budget target of 4.6 per cent of the Gross Domestic Product (GDP) by one percentage point.

Under the buyback mode, the government can raise money by selling its equity in the company to the PSU itself.

In order to facilitate the disinvestment process, the Sebi Board in January relaxed the norms for buyback of shares and dilution of equity by companies. It would help the companies to complete the process of selling shares within 34-44 days, as against the normal process which can take months.

Since the beginning of the disinvestment programme, the government has divested stake in PSUs either through initial public offers (IPOs) or follow on public offers (FPOs).