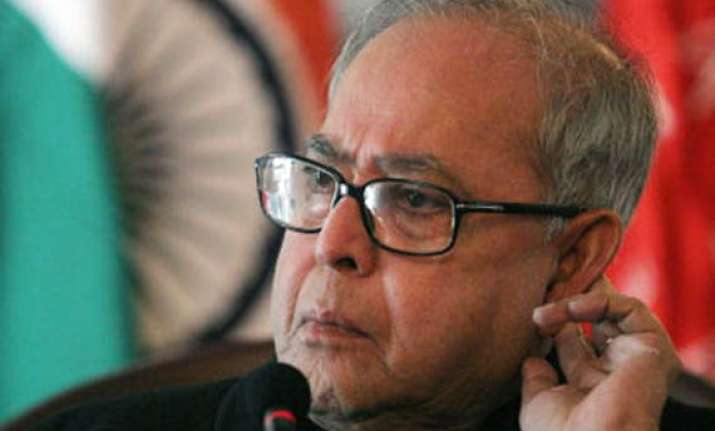 Washington, Aug 18 :  An Indian delegation led by Finance Minister Pranab Mukherjee will travel to Chicago, New York and Washington next month to pitch for American investment in Indian business opportunities, particularly in the infrastructure sector.
Accompanied by several Indian Cabinet ministers, top officials and corporate leaders, Mukherjee—who is scheduled to travel to Washington in the third week of September to attend the annual meeting of the World Bank and International Monetary Fund—will travel to New York City to kick off the eighth annual Institutional Investors' Forum meeting, beginning September 21.
The annual event being organised by the Federation of Indian Chambers of Commerce and Industry focuses on the investment potential offered by India's infrastructure sector, which is projected to require USD 1 trillion over the coming years to sustain the country's economic growth rate. 
Commerce and Industry Minister Anand Sharma, Power Minister Sushil Kumar Shinde and Renewable Energy Minister Farooq Abdullah would also address the forum, which is likely to witness record attendance by more than 500 top American corporate executives.
FICCI President Harsh Mariawalah will lead a high-power, 20-member delegation of Indian corporates to the Investors' Forum meeting, which would arrive in New York City after participating in the 'US-India Economic Opportunities and Synergies Summit' on September 20, which is being organised by the prestigious Executive Club of Chicago. 
Sharma, Shinde and Abdullah, too, would participate in the day-long summit, which would be attended by some top officials of the Obama Administration.  Chicago Mayor Ram Emanuel is believed to have given his consent to address the key India-US economic summit. 
After New York and Chicago, Mukherjee travels to Washington to hold top-level talks with officials of the Obama Administration and his counterparts from G-20 countries and other world leaders attending meetings of the IMF and the World Bank.
Mukherjee's visit will be capped by the third FICCI-Brookings Dialogue on the India-US Strategic Partnership, which would be attended by some of the top think-tanks and officials from both countries.  The new Indian Ambassador to the US, Nirupama Rao, is expected to address the strategic dialogue.
Interestingly, Rao had delivered the concluding remarks at last years' FICCI-Brookings Dialogue in her capacity as the then Foreign Secretary. PTI