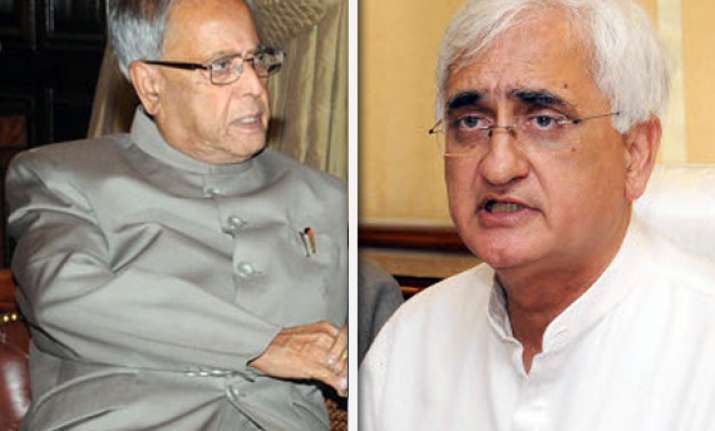 New Delhi, Jan 20: Concerned over revenue implications of the Supreme Court judgement on the Vodafone case, Finance Minister Pranab Mukherjee today held consultations with Law Minister Salman Khurshid and senior officials.

"Right now we only know that it is a unanimous judgement that has gone against the revenue authorities ... we have to examine. We obviously need revenue for government's important programmes and the other thing is the certainty in law—we have to examine both areas," Khurshid told reporters after the meeting here.

The overall revenue implication of the ruling could be Rs 11,000 crore at a time when government is facing resource crunch because of slowdown.

In a landmark judgement, the Supreme Court has set aside the Bombay High Court ruling and asked the Income Tax Department to return Rs 2,500 crore deposited by Vodafone International Holdings within two months along with 4 per cent interest.

The apex court also asked its registry to return within four weeks, the bank guarantee of Rs 8,500 crore given by the telecom major.

A three-judge bench headed by Chief Justice S H Kapadia held that the IT department has "no jurisdiction" to levy tax on overseas transaction between companies incorporated outside India.

Khurshid further said, "We will have to read the judgement, analyse it, and then only make a comment on it.  Even the Finance Minister has not seen the judgement, it concerns his Ministry directly..."

"It is difficult to say what are the reasons and grounds now for reversing it. Unless we have the time to understand and reflect what exaclty is the reason that they have given".  The ruling is important because it will have implications on various cross-border deals.