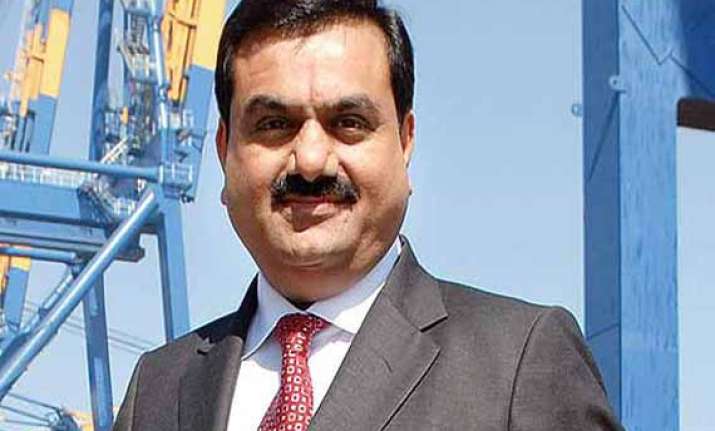 New Delhi: Gautam Adani-led Adani Ports and Special Economic Zone today said it has received environment and other nods from the PM Narendra Modi-led NDA government for its 8,481 hectares special economic zone, a move that will pave way for setting up facilities like desalination and effluent treatment plants besides boosting exports.
"APSEZ, part of the Adani Group... has received the environment and coastal regulation zone clearance from the Union Ministry for Environment and Forests, for its 8,481 hectares special economic zone in Mundra," the company said in a statement.
The clearance will now allow APSEZ, which operates India's only port-based SEZ, to set up a mega desalination plant, an effluent treatment plant and intake of sea water, all of which constitute primary infrastructure to be provided for companies setting up business units in the special economic zone.
"The grant of the environmental clearance to Mundra SEZ by MoEF will encourage investment in SEZ and the development is expected to be at a much faster pace as it provides seamless connectivity through sea, rail and road," said Gautam Adani, Chairman, Adani Group.
Special Economic Zones have been promoted from the point of view of attracting FDI as well as to promote export led growth.
Industrial units in the SEZ benefit from complete waiver on import duty/excise duty/service tax for capital goods or raw materials procured.
The statement said the SEZ will host industries which will generate additional cargo volumes for the Mundra Port.
The SEZ includes the Mundra port which handles cargo volumes of 100 million tonnes (MT) per annum, the company said.
It is located close to major towns of Bhuj and Gandhidham in Gujarat.
"With the grant of environmental and CRZ clearance, all issues related to the same now stand resolved," the company said.
Adani Port shares closed at Rs 281.10 apiece, up 6.82 per cent from the previous close on the BSE.
Adani owns and operates five ports - Mundra, Dahej, Hazira, Goa and Visakhapatnam.
Adani recently acquired Dhamra Port in Odisha, thereby marking its entry into the east coast of the country. It is also setting up ports in Tuna Tekra, Mormugao, Kandla and Ennore.