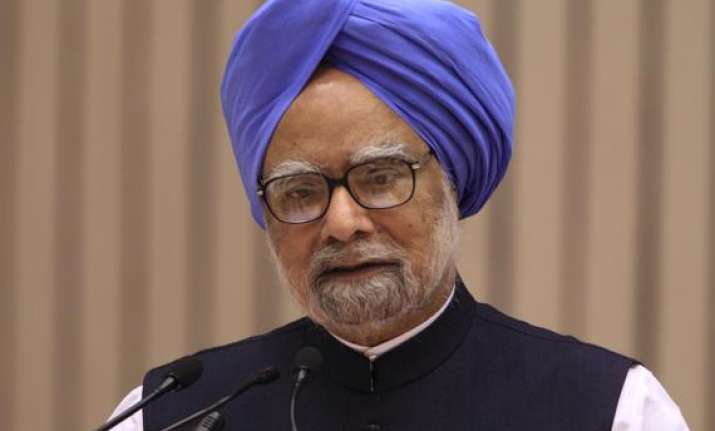 New Delhi: Latching on to comments by former coal secretary P C Parakh, the opposition on Wednesday targeted Prime Minister Manmohan Singh, saying he cannot escape responsibility in the controversial allocations as held the charge of the coal ministry at that time.
BJP and Left parties demanded a fair and transparent probe into the issue after Parakh said that the PM should also be an accused as he is equally responsible in coal block allocations.
"I am not surprised that the then coal secretary Parakh has said that the PM should be accused No. 1 in the coal scam. We are all aware of the fact that he was the coal minister during the period of the coal scam and every allotment of coal block has been done with his signature," BJP leader Yashwant Sinha said.
He said that Parakh should reveal all details about how coal files were disposed off.
"He has spoken a little, he should come out clean now, make public statements of how files were disposed off at that time, how chits were received from Congress party headquarters and the PMO and how PMO transmitted those instructions to the coal ministry for allotment of coal blocks either to the favourites or to persons with whom they had struck deals," he said.
BJP deputy leader in Rajya Sabha Ravi Shankar Prasad said Parakh's statement "merits serious consideration" as the accountability of the PMO and the PM is equally important.
"Parakh, who was termed a whistle blower by CAG report, was demanding a fair process for whole allocation through auctioning which was delayed by the government. Until the new rules came into being, these all coal blocks were allocated in a hurry to ineligible persons.
"Therefore, the accountability of the PMO and the PM is equally important. We demand a fair investigation," he said.
On Parakh's statement that the Prime Minister must be counted as a "conspirator" in the coal scam, CPM leader Sitaram Yechury said that was what all the leaders were pointing to in Rajya Sabha because the PM had held the charge of the coal ministry.
"What is required is a speedy completion of the investigation and a thorough revelation of who did what and on that basis action must follow," he said.
Yechury said that though the PM had "reluctantly" made a statement in the House, several questions remained unanswered.
"Nevertheless, the government in that statement gave an assurance that they will cooperate fully to ensure a thorough probe and bring the guilty to book. That is how we want to proceed"," he said.