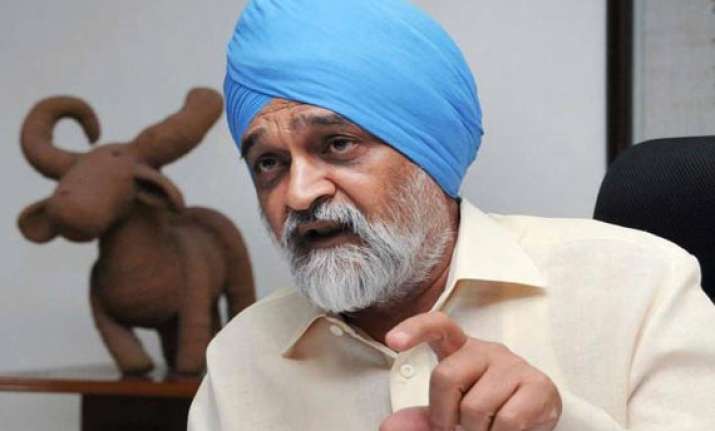 New Delhi:  The Planning Commission Deputy Chairman, Montek Singh Ahluwalia today termed decision to allot Talabira-II coal mine to Hindalco by the Prime Minister as "absolutely right" and said investigating agencies need to develop a "civilised approach" to the business of investigation.
"What the Prime Minister has said is that the issue came up, the reasons for changing the decision was absolutely right and there has been too much focus in the press just on the fact that there was a change. There is nothing wrong with changing the decision in the light of new facts," he told Karan Thapar in CNN-IBN's programme 'Devil's Advocate'.
He was replying to a volley of questions on clarification issued by the Prime Minister's office (PMO) on Saturday in connection with a CBI FIR, which named Aditya Birla group chief Kumar Mangalam Birla and former Coal Secretary P C Parakh in the coal case.
The CBI in its FIR has alleged that "competent authority" favoured Hindalco and changed the earlier decision to allocate Talabira-II coal mine in Odisha to PSU Neyveli Lignite.
Ahluwalia said investigations should be conducted in such a way as not to harm reputation of anyone and the person should be treated as innocent till proven guilty.
"We need a system where if investigating agencies want to investigate, there must be a way in which they can do that without damage to reputation, without the presumption of innocent until proved guilty is being washed away in some way... We need to develop a civilised approach to the whole business of investigation," he said.
"The industry should take note of the fact that Mr Birla is now in a position to say that if the facts on the file are right, there is nothing wrong in the decision which is actually not against anybody. It was not something taken away from the public sector and given to Hindalco."