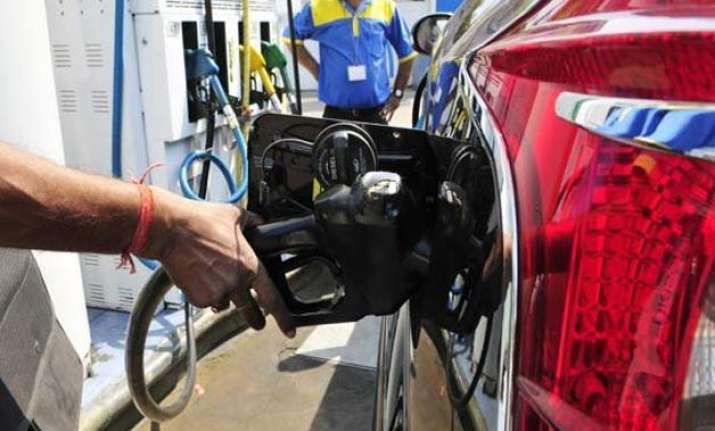 New Delhi: Amid softening global oil market, Oil Marketing Companies slashed the retail price of petrol by 32 paise per litre and cut diesel prices by 85 paise per litre.
Revised prices will take effect from the midnight of January 15 and January 16, 2016.
After this revision, petrol will cost Rs 59.03 per litre in Delhi, as against Rs 59.35 currently, whereas a litre of diesel will cost Rs 44.18 as against Rs 45.03 until now, Indian Oil Corporation (IOC) said.
Fuel prices were last revised on December 31, 2015, when petrol was made cheaper by 63 paise per litre while diesel rate was lowered by Rs 1.06 a litre.
"The current level of international product prices of Petrol & Diesel and INR-USD exchange rate warrant a decrease in prices, the impact of which is being passed on to the consumers with this price revision, Indian Oil said in a press release.
"The movement of prices in the international oil market and rupee-dollar exchange rate shall continue to be monitored closely and developing trends of the market will be reflected in future price changes," Indian Oil added.
Petrol and diesel prices are deregulated in India, which means they are linked to market rates.
State-owned fuel retailers - Indian Oil Corporation, Bharat Petroleum Corporation and Hindustan Petroleum Corporation - review petrol and diesel prices every fortnight based on average import cost and rupee-dollar exchange rate in the previous two weeks.