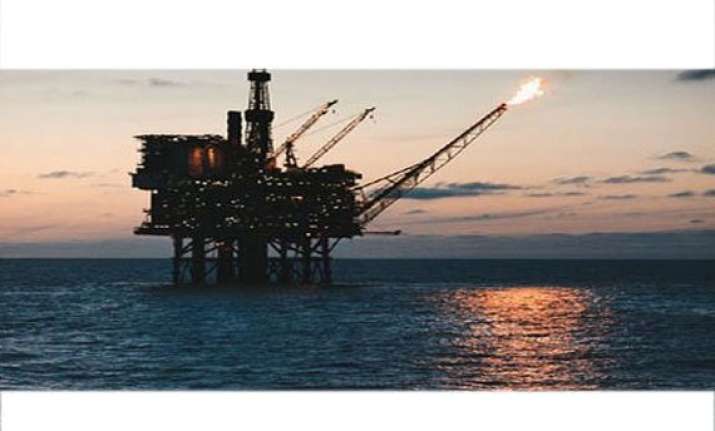 New Delhi: In a big boost to ONGC, the Oil Ministry is reworking the fuel subsidy sharing formula to cut its payout by a quarter through adjustment of statutory oil  cess against its share. According to a new subsidy sharing formula, the payout of upstream oil producers like ONGC is to be reduced to the  extent of Rs 4,500 per tonne oil development cess they pay to the government, sources privy to the development said.   
The move to lessen the subsidy burden will give a flip to  government's plan to sell 5 per cent stake in Oil and Natural  Gas Corp (ONGC) to garner about Rs 17,000 crore. The cess in current fiscal will total Rs 10,500 crore  and after accounting for Rs 31,926 crore that upstream firms ONGC and Oil India (OIL) have already paid in fuel subsidy in first half, their payout in remainder of the current fiscal    will be no more than Rs 8,000 crore.   
Upstream producers like Oil and Natural Gas Corp (ONGC) met nearly half of the revenue loss or under-recoveries that fuel retailers incurred on selling cooking fuel and diesel  until recently at government controlled rates. This dole, which was in the form of deep discounts on oil ONGC sold to refineries, had strained its balance sheet as its    net realisation fell below the economic cost of oil.   
Sources said subsidy burden on upstream oil companies has increased from Rs 32,000 crore or 30 per cent of the total under-recovery in 2008-09 to Rs 67,021 crore (48 per cent of the total under-recovery) in 2013-14. In 2013-14, ONGC paid a record Rs 56,384 crore subsidy, which this fiscal is likely to come down to around Rs 32,000 crore. This has significantly constrained the capacity of these  companies to increase their exploration efforts in difficult areas, thereby adversely affecting the country's domestic oil production.   
The Comptroller and Auditor General of India (CAG) had in    its report on Pricing Mechanism earlier this year stated that the combined effect of cess and discount had resulted in  margin per barrel of crude from nomination blocks of ONGC being much lower than private sector fields. The report had also pointed out that the uncertainty in  the mechanism of funding under-recoveries would place public  sector upstream companies at a relatively disadvantageous  position.  
Sources said the ministry wants the cess being collected  by the government from the nominated fields of the public  sector upstream oil companies be considered part of the    subsidy burden share borne by ONGC and Oil India Ltd (OIL). Thus the upstream share would reduce to the extent of  cess being paid by them to the government.