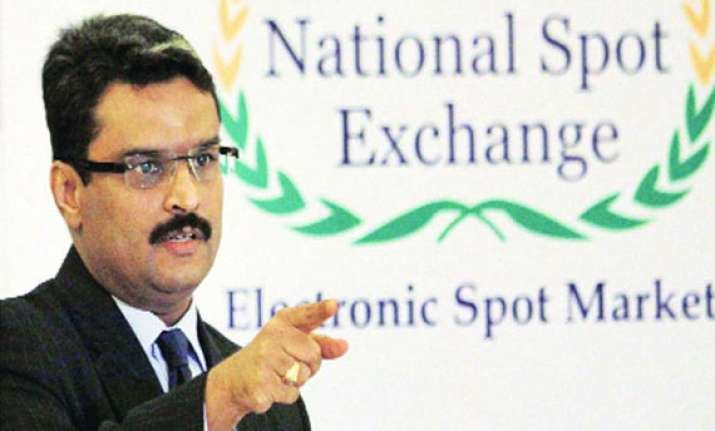 Mumbai: The harried NSEL Investor Forum, the umbrella group of investors of the crippled spot commodity exchange, today said it has filed a complaint against EY India with the Economic Offences Wing (EOW) of the Mumbai Police for its alleged role in the payment crisis.
NSEL Investors Forum chairman Sharad Saraf told PTI the forum has filed complaint against E&Y.  The Forum, which has lost money due to the crisis, met Mumbai Police officers and lodged a complaint against the auditor, Saraf said.
When contacted, an EY spokesperson denied any wrongdoings.
"We categorically deny any allegations of wrongdoing and collusion. These allegations are incorrect and out of context. We are confident of the quality of our work and confirm that the report prepared by Ernst & Young (now Ernst & Young LLP) on commodities financing in the country articulates the regulatory environment and clearly explains the key risks associated with the commodities financing business here.  
"The report must be read in its totality to gain a complete view of our assessment and recommendations thereof.  We are bound by our confidentiality agreement with our clients and are therefore unable to provide any further comments," EY said in a late evening statement.
The EY further clarified that Ernst & Young and SV Ghatalia & Associates are independent firms. The above-mentioned advisory report on commodities financing has no relationship whatsoever with the statutory audit of NSEL done by SV Ghatalia & Associates, the statement said.  "The advisory report on commodities financing was issued in September 2012, and SVGA was not the statutory auditor of NSEL's financial statements for the year FY13," it said.
NSEL, promoted by Jignesh Shah-led FTIL, is facing the problem of settling around Rs 5,600 crore dues to 148 members after it suspended trade on July 31 on government direction.  Following NSEL payment crisis, government authorities found empty warehouses.
Investigations that followed NSEL's default in end July revealed that none of 79 warehouses were registered with the central agency, which inspects and lays down rules for warehouses it regulates.  
Spot commodity bourse NSEL plans to settle the entire dues in 30 weeks time, by paying Rs 174.72 crore every week for first twenty weeks, followed by Rs 86.02 crore every week in the next ten weeks.
However, so far, NSEL has defaulted for 10 times and is able to settle about Rs 180 crore against estimated Rs 5,600 crore dues.