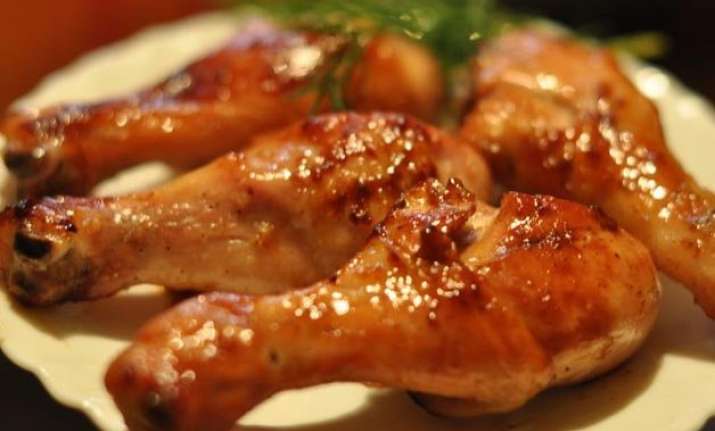 New Delhi: India has challenged a World Trade Organization (WTO) ruling asking it to lift ban on the import of cheap chicken legs from the United States.
India's objection is aimed at helping check shipment of low-cost chicken legs which are discarded in America as they are perceived as having higher cholesterol levels.
The plea was filed by the Commerce Ministry before January 26 but the news trickled out only after US President Barack Obama concluded his three-day visit to India on Tuesday.
Poultry imports from US are cheaper by about Rs 100 per kg.
US chicken legs costs less because Americans, unlike Indians, don't savour legs, and this has made domestic breeders are apprehensive that they may lose up to 40 per cent of their market. In cities such as Delhi, chicken produced at domestic market sells for at least Rs 160-170 a kg, while drumsticks and leg pieces cost close to Rs 250 a kg.
India banned US poultry imports on account of avian influenza in 2007, a decision the WTO called 'unscientific' in its judgment.
India is not the only country to have imposed such checks. Even China had levied duties, and was asked to remove them by WTO as they were seen to be unfair.
India is the fourth-largest producer of chicken in the world, after the US, China and Brazil, with an annual production of 3.5-4 million tonnes. India's poultry industry, worth an estimated Rs 50,000 crore, is the fourth largest in the world after the US, China and Brazil.