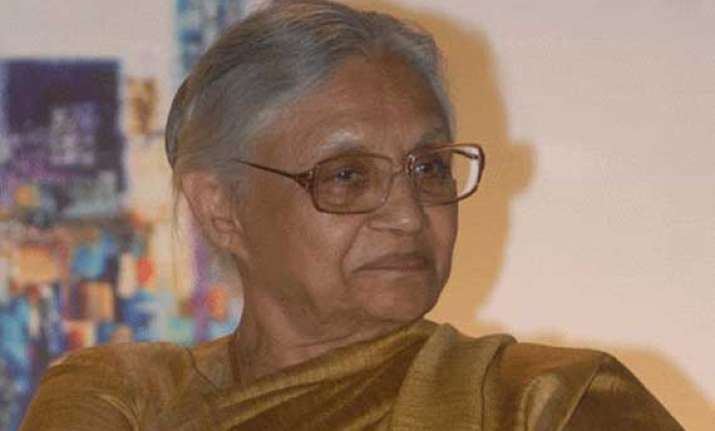 New Delhi, June 3: Notwithstanding strong demands by BJP and a section of the ruling Congress, Delhi Chief Minister Sheila Dikshit has made it clear that there will be no rollback of five per cent VAT on the CNG, which fuels public transport on Delhi roads.
"We will not withdraw the VAT on CNG. We have levied only five per cent VAT on the fuel and that is justifiable," Dikshit told PTI.
Presenting the budget on May 28, Dikshit had proposed to imposed the VAT on CNG to generate around Rs 110 crore in revenue while withdrawing VAT on the increased component of the petrol. The Delhi Assembly will take up the budget for approval tomorrow.
The VAT will push the CNG price Rs 37.20 per kg from current Rs 35.45 per kg, which will be a rise of  Rs 1.77.  
"The VAT on some of the neighbouring states is quite high.  Moreover, the financial burden on account of levying of VAT on CNG would be more on the government as we run the largest fleet of CNG buses," said Dikshit, clarifying that she would not succumb to any pressure to withdraw the tax.  Besides BJP, a number of Congress MLAs had openly criticised decision to impose VAT on CNG arguing that any increase in price of the fuel will result in hike in taxi and auto fare which will have a negative effect on the party ahead of next year's assembly polls.
A number of auto-rickshaw unions had called a protest on Thursday demanding hike in fares.
The chief minister had in the budget proposed cut in VAT on the increased component of petrol. One the budget is passed and a notification is issued, petrol prices will come down by 92 paisa.
"The hike in CNG price will lead to hike in auto and bus fares which would put additional burden on the common man already reeling under rising prices of food items. We have requested the Chief Minister to withdraw the VAT on CNG," senior MLA Naseeb Singh said.