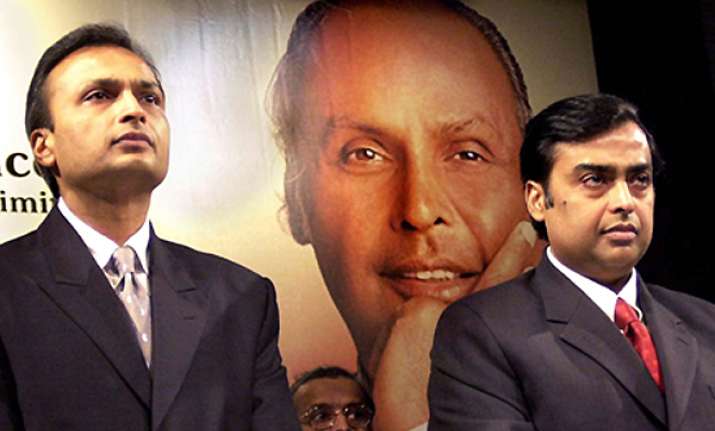 Rajkot, Dec 27: Mother of Mukesh and Anil Ambani, Kokilaben on Monday said that both the brothers do not have any differences between them and that they are together now.

She was speaking to reporters in their home town of Dhirubhai Ambani Chorwad of Junagadh district, where both the brothers are expected to come for the opening of a memorial of their late industrialist father on his 80th birth anniversary on December 28.

"There are no differences or ill-feelings between Mukesh and Anil, both the brothers will come to Chorwad with their families tomorrow," Kokilaben said in response to a question on the reported differences between both the two.

"This is our family function and entire family will be present at the function," She said.

Kokilaben arrived this evening for the two day function on December 27 and 28.

After the death of Dhirubhai Ambani in July 2002, both the brothers had made allegations against each other.

In 2006, a formal split took place, with Mukesh taking control of flagship Reliance Industries,with interests in petrochemicals, oil and gas exploration, refining and textiles, while the Anil Dhirubhai Ambani Group took control of the telecom, power, entertainment and financial services.

"It will perhaps be for the first time in the recent past that the Ambani brothers will be seen together in a family reunion, which is taking place at the temple of goddess Chorwadi," RIL Group President Piramal Nathwani said.

A day later, guru Rameshbhai Oza will formally inaugurate the memorial in the presence of Kokilaben, her two sons and daughters—Dipti Salgaonkar and Neena Kothari, among others, he said.