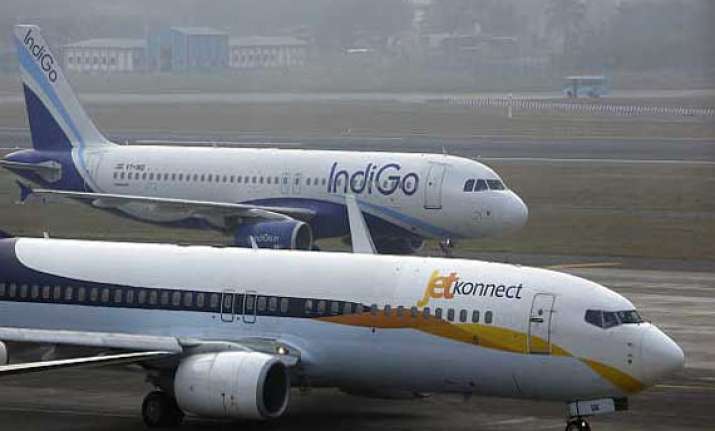 New Delhi: The next government is likely to take a fresh view on the issue of scrapping the 5/20 rule to allow Indian carriers to fly abroad, which was being pursued by the UPA government.
While Civil Aviation Minister Ajit Singh has been pushing hard to do away with the rule that allows only those air carriers to fly abroad which have flown within the country for five years and have a 20-aircraft fleet, official sources said the new government would have to take a call on the matter now.
A note on the issue had been sent in March to be put up before the Cabinet but it was not taken up. Since the decision regarding the 5/20 rule was taken by the Union Cabinet, any decision to modify or scrap it would have to be taken by the cabinet itself, the sources said.
The proposed full-service carrier Tata-SIA Airline has reportedly expressed willingness to operate to international destinations as soon as it is allowed to do so, in order to tap the sizeable business traveller market in India.
However, for the present, it has applied to the Directorate General of Civil Aviation (DGCA) for launching domestic services from September.
Tata-SIA, a 51:49 joint venture between Tata Sons and Singapore Airlines (SIA), has applied for an Air Operators Permit (AOP or flying license), saying it planned to fly leased Airbus A-320 planes from Delhi to Mumbai, Goa, Patna, Chandigarh, Srinagar, Hyderabad and Bengaluru in the first year of operations.
Its plans are to operate 87 flights in the first year and scale it up to 301 by the fourth year of operations.
DGCA has issued a public notice seeking objections or suggestions from any quarter to the grant of the flying license to Tata-SIA airline.
The regulator had earlier this month granted the license to another new carrier, AirAsia India, after rejecting objections raised by several individuals and groups, including the Federation of Indian Airlines (FIA) and BJP leader Subramanian Swamy. Both FIA and Swami have moved the courts where the matter is still pending.
AirAsia India is a joint venture between Tata Sons, Malaysia-based AirAsia and an investment firm, Telstra Tradeplace.