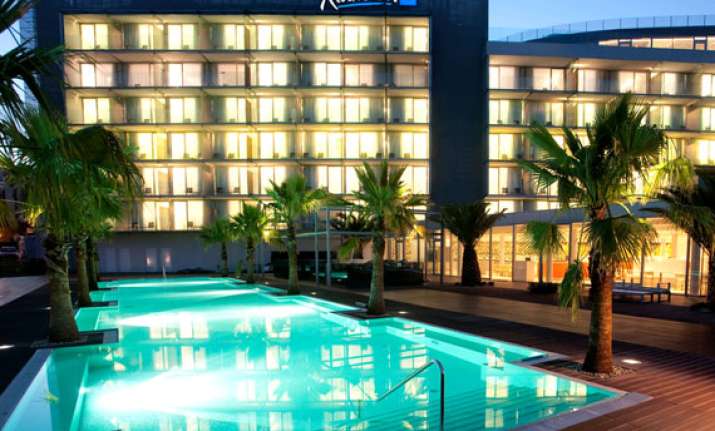 New Delhi: Global hospitality major Carlson Rezidor Hotel Group is turning to south and northeast India as part of its expansion plans in the country, apart from targeting special economic zones.
The chain aims to have over 100 operational hotels in the country in the next five years, adding nine properties every year across brands such as Radisson Blu, Radisson Hotels and Park Plaza in the upscale segment and Country Inns & Suites by Carlson and Park Inn by Radisson in the mid-scale segment.
"After heavy saturation in growth in the north, our focus now is south India and to some extent the northeast, which is a new frontier offering great potential," Carlson Rezidor Chief Executive Officer-South Asia Raj Rana told PTI.
Carlson Rezidor currently operates 66 hotels and 42 are in the pipeline.
"We would have 100-plus operational hotels in the next five years. Our internal target is to have 200 hotels by 2020, including 100-plus operational and 100 in the pipeline," he added.
The company, which last week opened its first mid-segment, three-star hotel under the brand Park Inn by Radisson, plans to add 11 properties this year.
According to Rana, Carlson Rezidor is also looking to tap the potential of special economic zones (SEZ) for hotels.
"We always are scouting for areas where SEZs are going to come up...We try to get the early entrant advantage," Rana said.
The company is also focusing on smaller cities and towns through its mid-segment hotels—Park Inn by Radisson and Country Inns & Suites by Carlson as part of its India growth strategy.
"Carlson's principle is very simple. First get into the metros, then get into state capitals. Now we are going to secondary and tertiary cities, depending on connectivity such as airports, which is a key," he said.
Bullish on the budget hotels category, he said: "Today, the mid-segment is the strongest growing segment for us. Forty per cent of our pipeline is in the mid segment and the industry average is also very high for the segment.