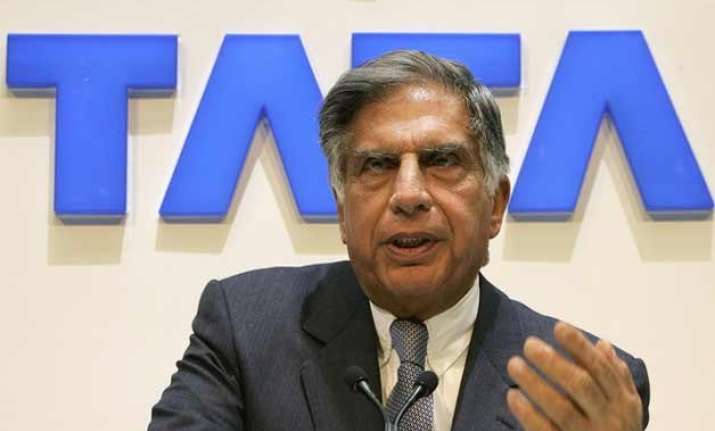 New Delhi: The Tata Group's plans to launch an airline in the mid-1990s was scuttled despite the backing of then prime minister P V Narasimha Rao's govt. This was revealed by Ratan Tata, chairman emeritus, on Wednesday during the event to celebrate the launch of Vistara. Tatas' JV full service airline with Singapore Airlines (SIA) started flying from January 9.
Recalling the event, he said, JRD Tata went to meet the cabinet secretary where he was informed that the government was planning to allow private airlines.
"J R D Tata first came away quite excited but said to me that we have been out of airline industry for many years and the industry has changed. It's become very much competitive. It's got new technology and the industry is different from what it was when Air India was first started, so let's go and get the best partner we can... and give the country a world-class airline," Tata said.
"That never happened.... The same government that asked us to start an airline... made sure that this airline would never happen," Ratan Tata said.
The doyen of Indian industry didn't say when this episode took place. The Narasimha Rao government was in office from 1991 to 1996. During his tenure, Rao had unshackled the licence raj and started opening up the economy which saw some airlines — including Naresh Goyal's Jet Airways and Air Sahara — take off.
Earlier the group had made several unsuccessful attempts to launch an airline in India. The group had launched Tata Airlines in 1932 which came to be known as Air India in 1946 and was nationalized in 1953.
In early 2000s, Tatas and Singapore Airlines (SIA) had together bid for Air India whose stake the government was then planning to divest. But opposition from vested interests and political groups ensured that AI disinvestment didn't happen.
In 2010, Ratan Tata had said in a speech: "I happened to be on a flight once; a fellow industrialist sitting on the seat next to me said, 'You know, I don't understand, you people are very stupid. You know the minister wants Rs 15 crore. Why don't you just pay, you want the airlines.' I said, you will never understand this; I just want to go to bed at night knowing I haven't got the airline by paying for it."
Last year, the group was back with a bang in aviation in its third attempt when two JV airlines — a low cost with AirAsia and a full service with SIA — were cleared. While Tata-AirAsia started flying last year, Vistara took to the skies earlier this month.