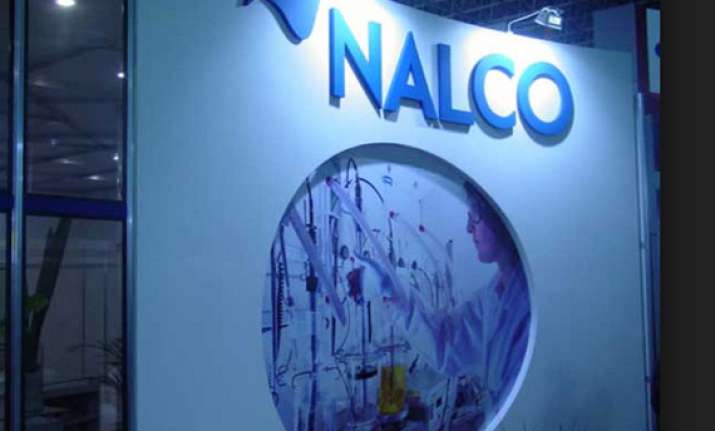 Bhubaneswar: National Aluminium Company Limited (NALCO) has signed an MoU with Union Ministry of Mines regarding financial and non-financial targets for 2014-15.  The MoU was signed between Anup K Pujari, Secretary, Ministry of Mines and Ansuman Das, CMD, NALCO, in New Delhi, yesterday, a company release said here today.  
As per the MoU the net sales turnover target has been fixed at Rs 6,925 crore. As regards physical performance, NALCO has an annual production target of 68.25 lakh tonnes of bauxite, 21.65 lakh tonnes of alumina, 3.15 lakh tonnes of aluminium and power generation of 5001 million units, it said.  
Regarding new initiatives, the proposed major milestones would be the new wind power plant of 100 MW capacity at any suitable location in the country and commissioning of roof top solar power project at its corporate Office, Bhubaneswar.
NALCO had set a target of 70 per cent utilisation of fly ash generated by its Captive Power Plant at Angul.  Besides, as an austerity measure, the aluminium major targeted 5 per cent reduction in administrative expenditure in 2014-15 over the previous year, it said.
As part of its Corporate Social Responsibility activity, NALCO shall continue to provide free education in residential schools to tribal children of peripheral villages of Mines and Refinery Complex.